3RD DAY.
Got public speaking stuff, I still think that my so-called speech was .. speechless lol.
I wasn't even giving a speech, more like .. talking to the campmates -.-
Forget that.
There's actually a lot of workshops, that srsly need creativity..
I think I must learn to think .. more creatively :/
And, here comes the climax part.
The CAMPFIRE night! Woooots!!
I NEVER EVER THOUGHT THAT I WILL BE THE MODEL FOR THE RANDOM JUNGLE BOOK THINGY OKAY. NEVER EVER IN MY LIFE WTH.
and I WILL NEVER EVER .. EVER do it again Lol.
Pick leaves in the rain with Karen, Michelle, Mona and Kaness :/
Stupid Kaness just can't stop playing with the leaves =X
It was fun thou.. Then, the other half was preparing for the sketch.
Nice one! :P
Then the hall TRANSFORMED in to a dance hall.
Disco floor.. Blasting loud beat music!
All those quiet quiet type people suddenly went hot dancing LOL.
Kinda tired already, but still try to jump around like mad people -.-
Let the pictures do the talking.
But they'll load a bit slowly... Take your time! :P
Get wud I mean? Pirate - ish.
Tall dude in our group -.-
Michelle and Kaness!
Another 5 of team members went to build the campfire ._.
A MAKE-BELIEVE one -.-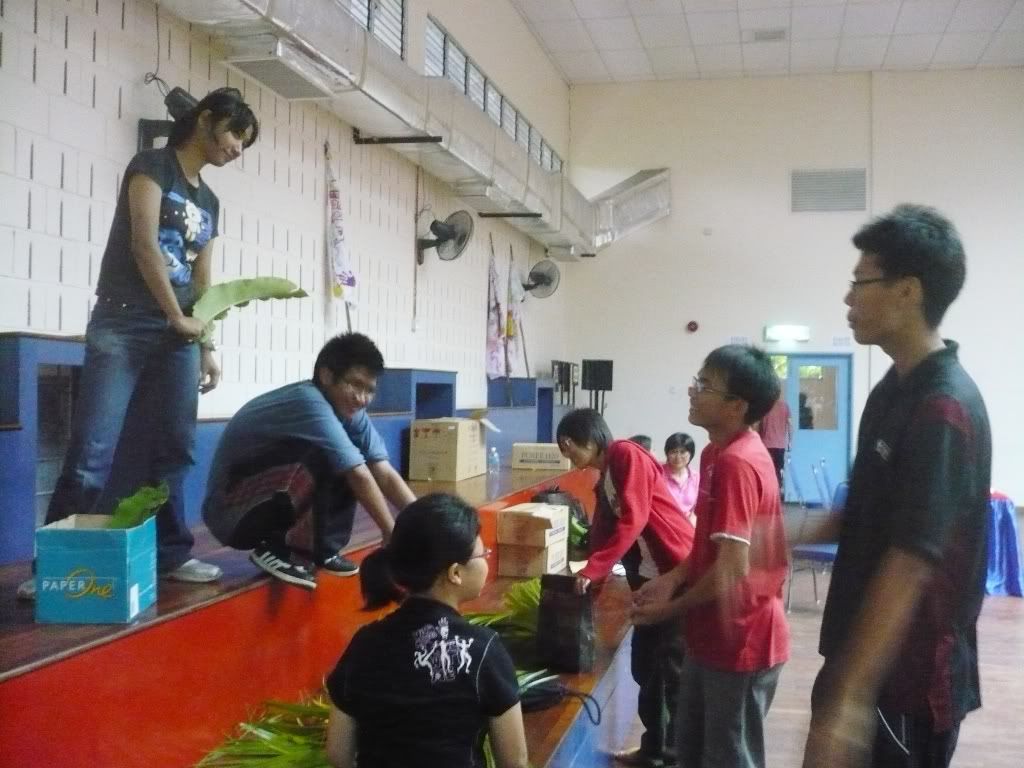 Having fun? Yat Sin in red in middle.
Before lol.
AFTER ! in toilet -.- stupid pose :/
Karen , the designer ! :D
Lisia, the girl that shines :)
Total crap when the lights were on. LOL =x
Get what I mean? NEWSPAPERS? Burn them for fire isit? lol.
Eh, is that FIRE?! O.O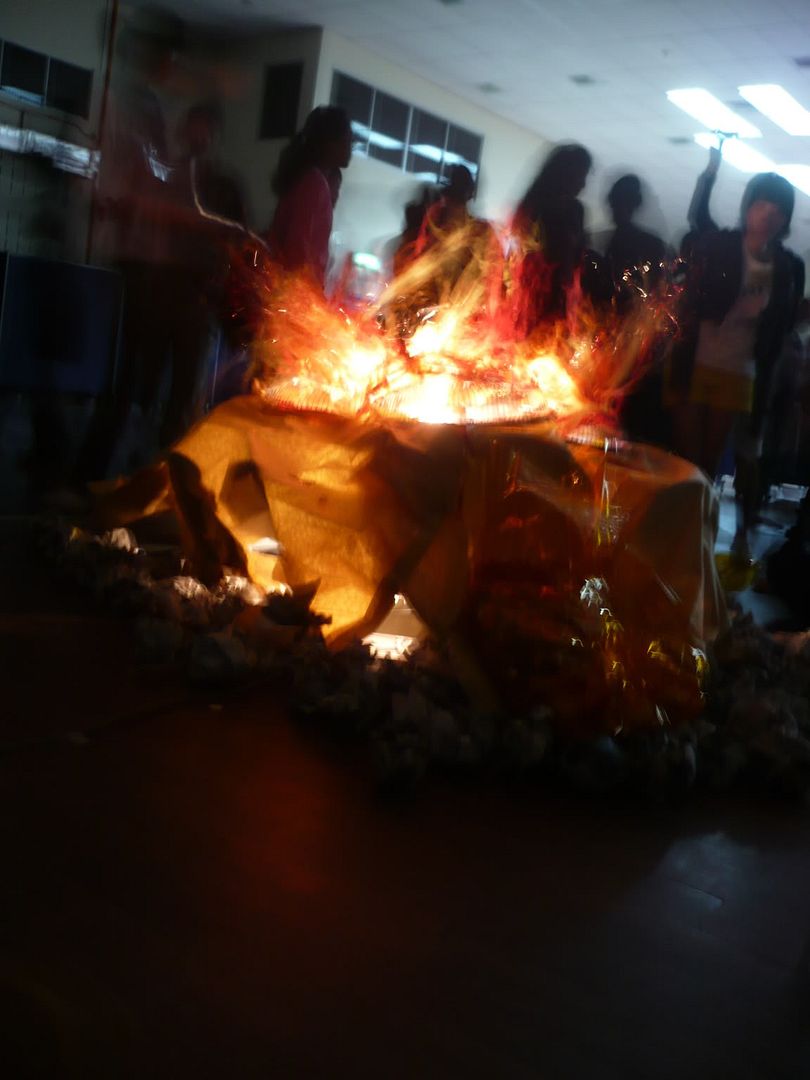 WOOOOOTS ! Srsly looks cool with lights off!
The outcome. With the designer! Lol.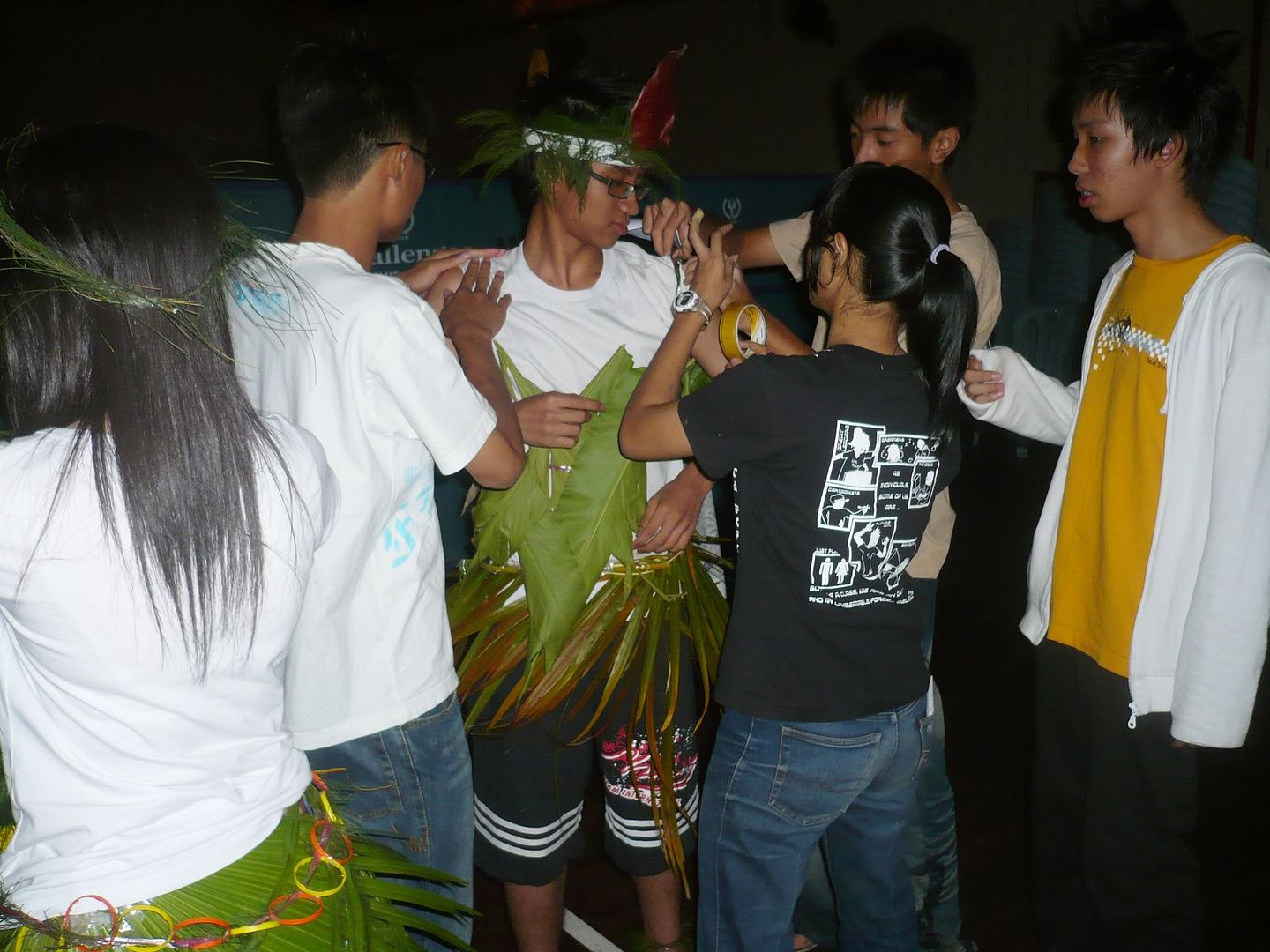 My sexy back with the busy team members LOL.
Dressing up!
Poseeee!
My back is just too sexy with leaves LOL.
HAPPPPPAY :)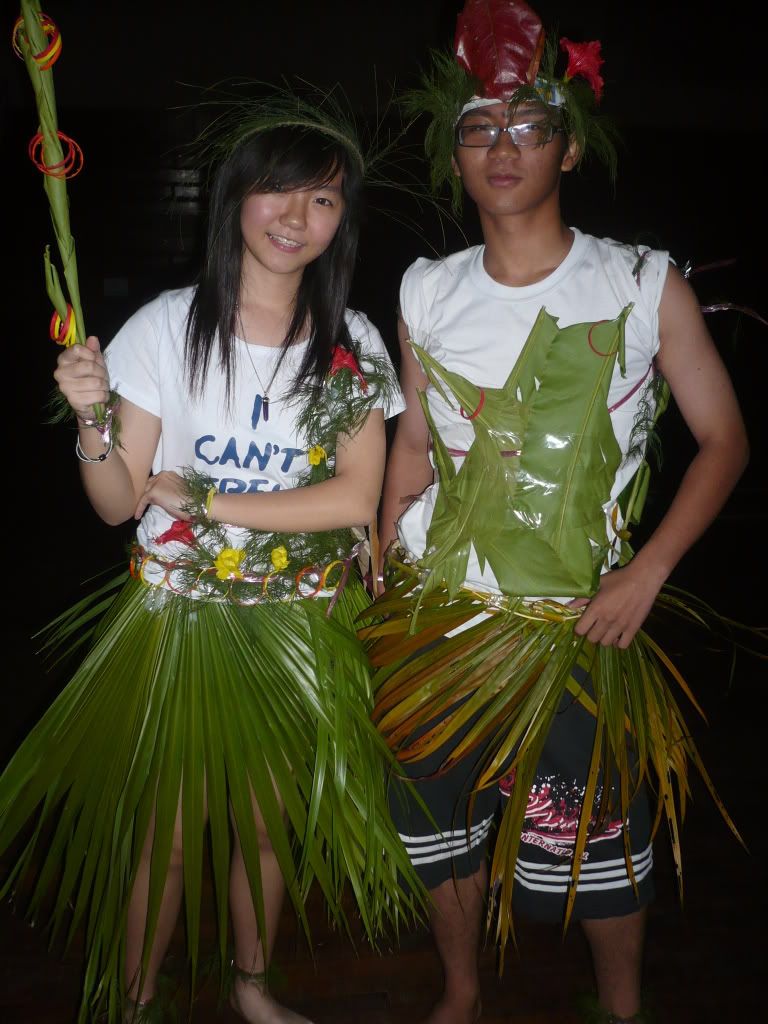 Dumb I know -.-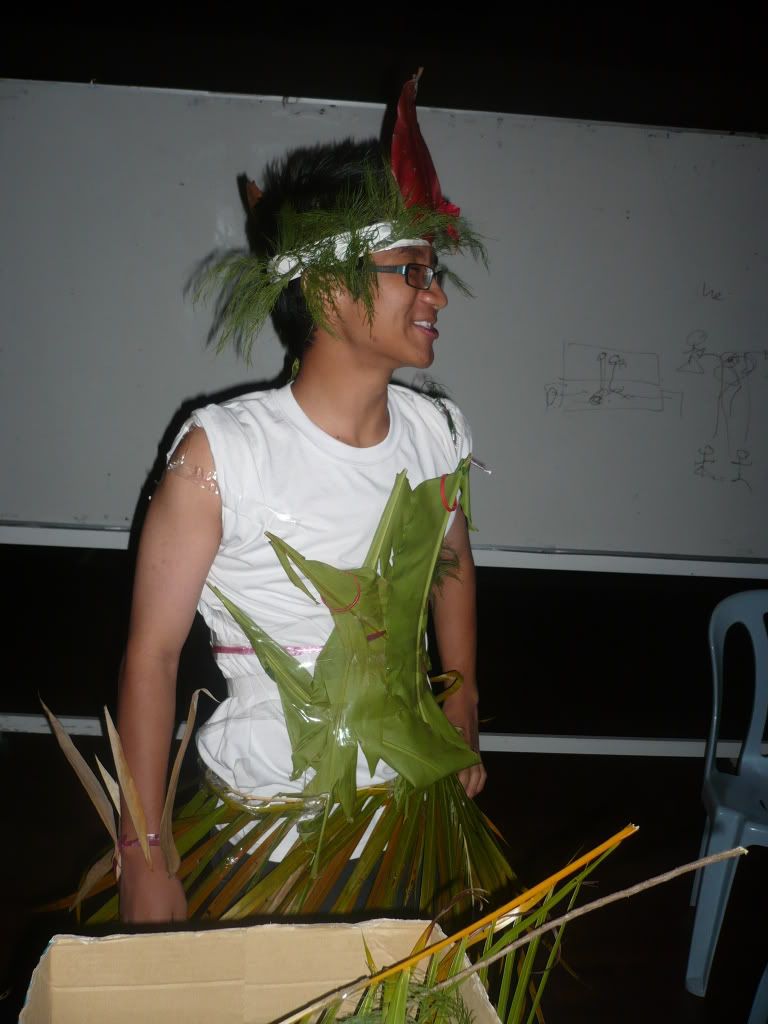 Random.
Eh? What's that? A hibiscus? Lol.
" .... speechless"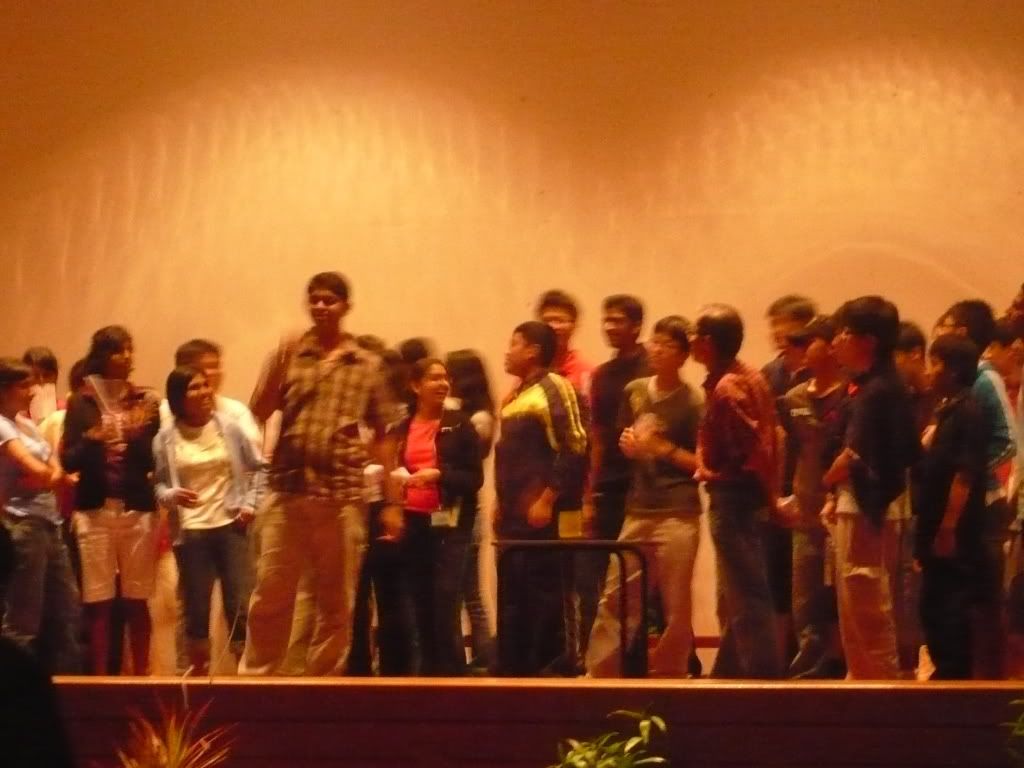 Tallest guy there, Dheeraj, singing some songs lol.
The other groups -.- Nothing should be mentioned about the show :/
Since the photo loads THAT slow, I'll post separately. :/