Boooyah! It's New Year Eve and I ain't got any plan for countdown -.-
And sadly, I didn't go for one.
Oh well, met up with cousins and ah Lim, Mr. Lim at Sunway.
And, the treat he owe is finally done! Lol.
It's been so long till I forgot the reason why is he suppose to belanjaku. -.-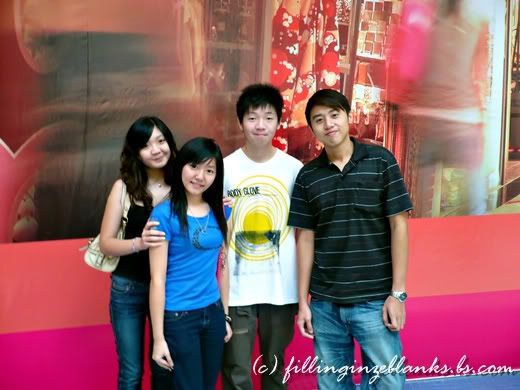 A group photo LOL.
Met up with Yi-Wen at IOI.
Waited her for soooo long in McD lol.
So Wei Jien snapped random photos of Hooi Sze and I -.-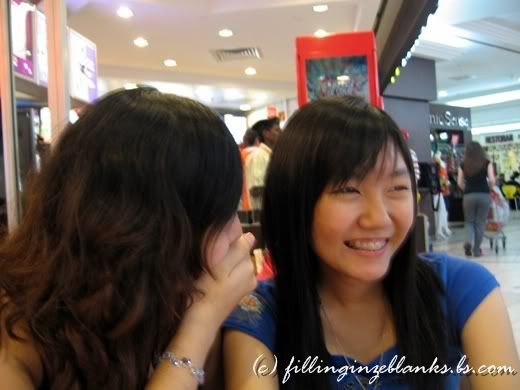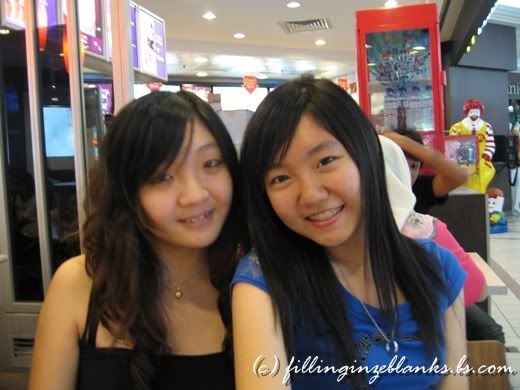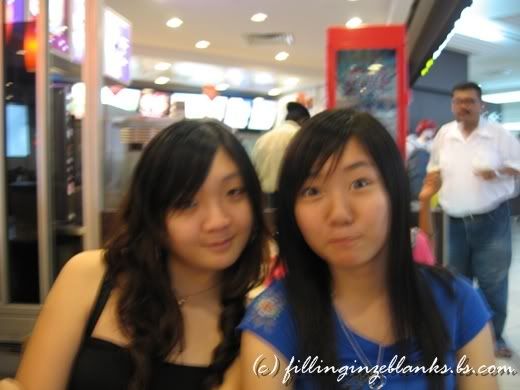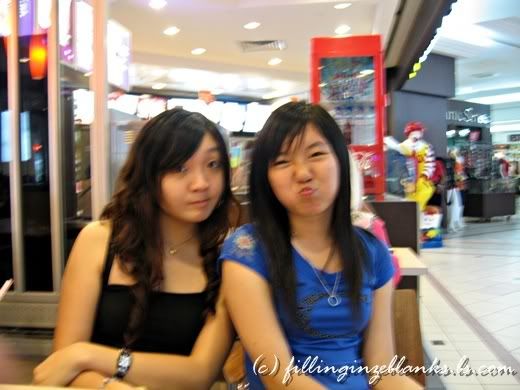 Retard :P
Then Yi-Wen came, and Su-Iaane later lol.
Chit chat chit chat and we actually decided to sit the Merry-Go-Round in IOI.
OMG !!!!
Hope nobody recognize us LOL.
A lot of super stupid and funny stuff happened -.-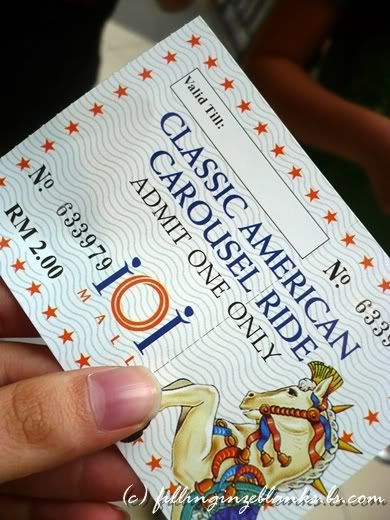 The Ticket. Friggin RM 2 !!!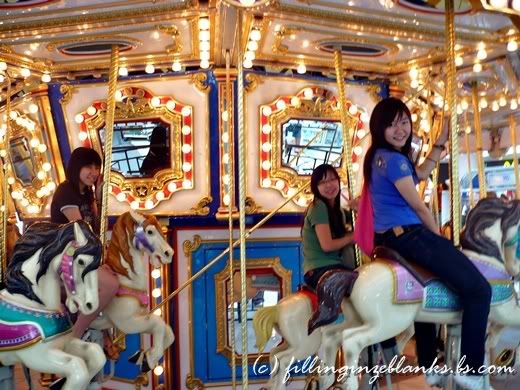 When we're small LOLOLOL !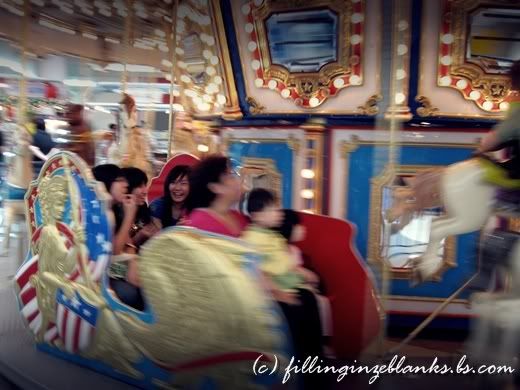 SMILEEEEE! :D:D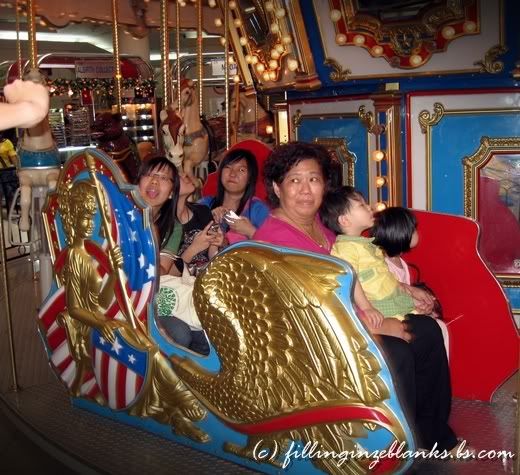 See the hand? Wei Jien's hand ARGH !! Recording us just so you know.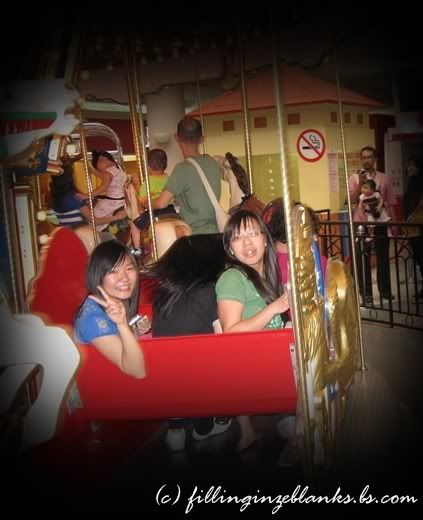 Argh, Su-Iaane ain't looking back !! :(
My mouth suddenly look super wide :O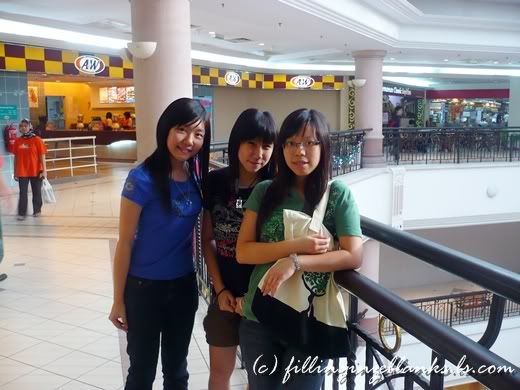 Before going back :D
Bumped into my ex piano teacher and school teacher before going back xD
School teacher said she can't recognize me after letting my hair down :O
There ends the day!