HELLOOOO WORLD!

I know I've not been updating as much as last time. Many stuffs are happening but all of them are just in me. I can't rant here nor tell anybody. Annoying thoughts.
Sometimes *oh no, I'm starting this again*, this time, it isn't 'sometimes' no more! It's every time! EVERY TIME.. people just like to make things complicated. What for?!?! Just let it be. Maybe you just feel fun and exciting creating all those chaos -.- Small little tiny things also will be exaggerated and lastly *boom* FUN EH? I see no benefits for both sides, but making the condition worse.
I don't think it's fun. Just plain childish. Gah! I really don't understand, or maybe I never will. Who cares if you're reading this. No names mentioned anyway. *siapa makan cili, dialah yang rasa pedas* :D Not pointing fingers also, just my simple thoughts. Lalala~
Oh, there's also this weird thought slacking somewhere inside my brain. Hmmm ... It always pops up once in a blue moon, randomly.
Eh, back to the title! I'm suppose to blog about my
last
Sunday's trip! :D :D
Overall, it was fun! ... but disappointing in someway.
Went to Digital Mall in the morning and got myself a new HDD (not foul words :P), 160GB, only for RM10.00! Freaking
RM10
!! some Germany brand call Freecom (according to Kritz) Lol. Thanks to cousin sis for fetching me there and belanja makan :D
The coffee shop (?) something like Old Town White Coffee, but no coffee LOL beside digital mall is a NO NO place to eat. Flies flying around everywhere inside! Ugh! Low hygenic standard. Eeeeyer. But the nasi lemak wasn't bad la. Fried rice was way too salty for me.
After that, went home and got ready for the Sepang trip! :D :D :D
It was so so so so so boring on the way there. Me and my bro have nothing to do, so we decided to take photos! Muahahahha! (smirk) XD
Snap snap snap!
Time really do flies when you're having fun! xD
1st stop-
FGS Dong Zen Temple!
Got ready camera and snap snap snap again :P
Went in the hall and prayed.
Wished in front of Buddha with the candle light lotus.
I kinda forgot what I wished for .......
*oh! i think it's
that
lol*
Then took random photos....
So, let the photos do the talking now! I've talked too much heh.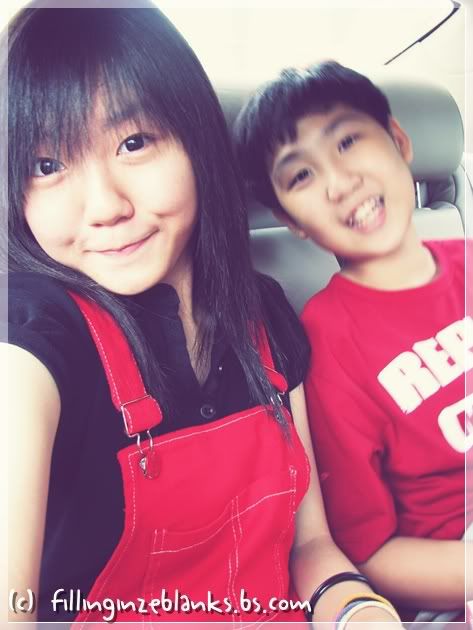 :D Act cute while I still can LOL
and I didn't make my bro blur -.- he's moving around rawr!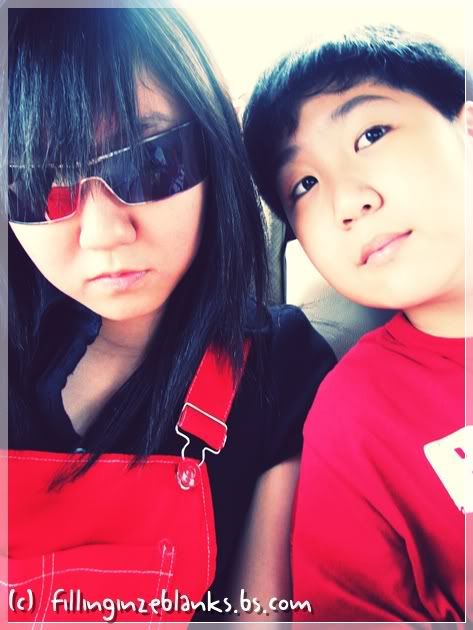 Act cool LOL.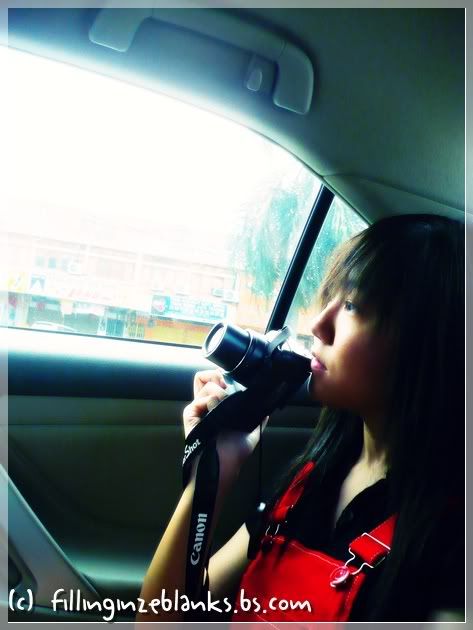 Wooot! Bro also can become pro photographer! :D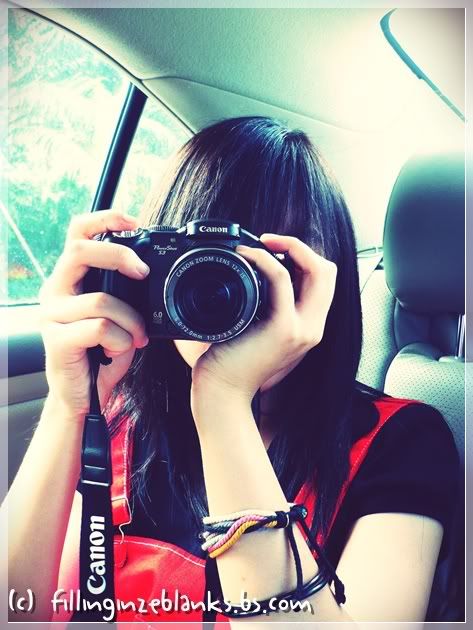 Snap you snap me :P
This candid. Srsly. Was sms-ing lolz.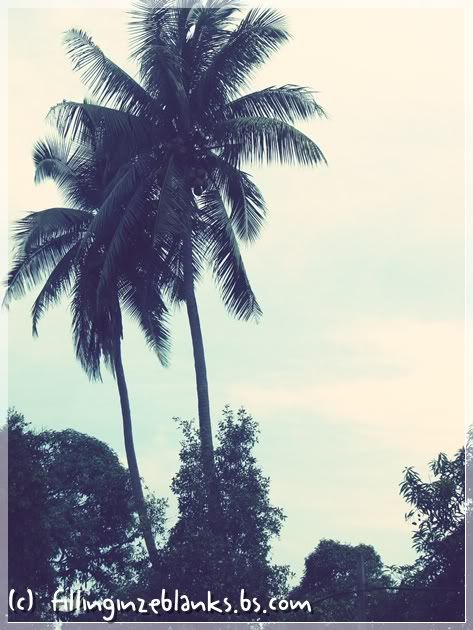 Random C O C O NUT tree! :D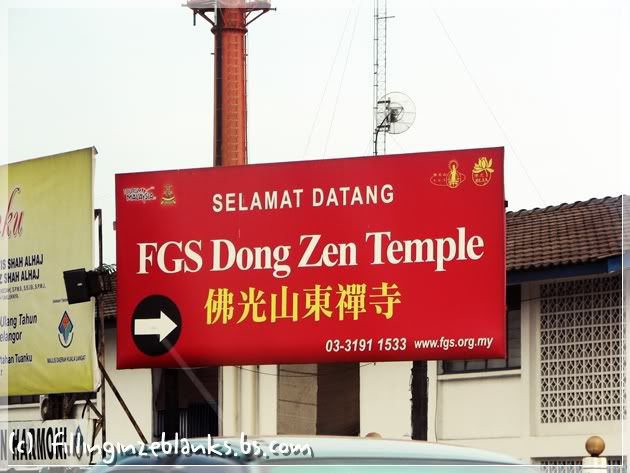 1st stop!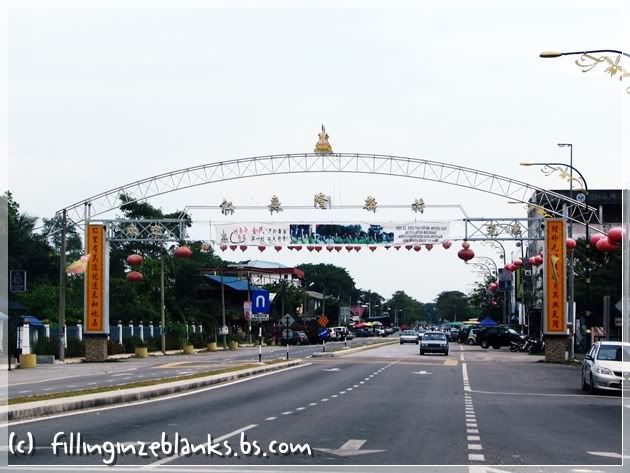 Entrance road...
Some emo trees D: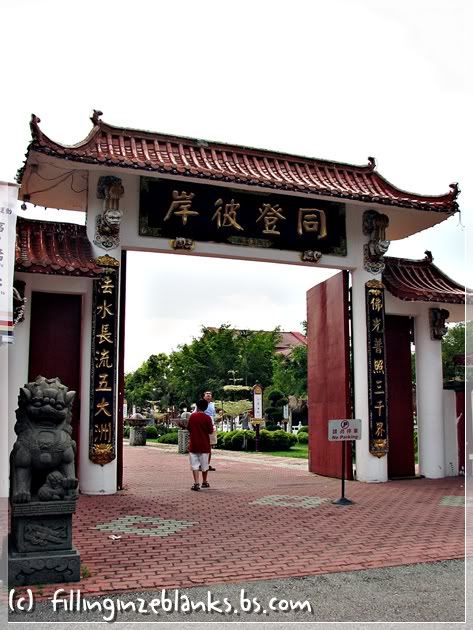 Main door .. going in~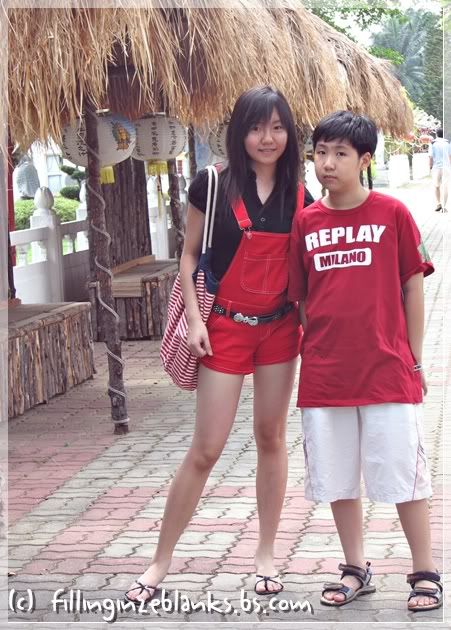 Me and bro! :D Red rocks! :P
We didn't plan de okay :D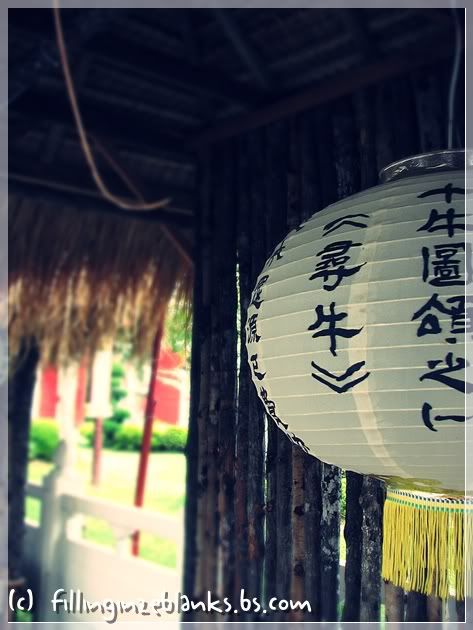 Chinese lantern ~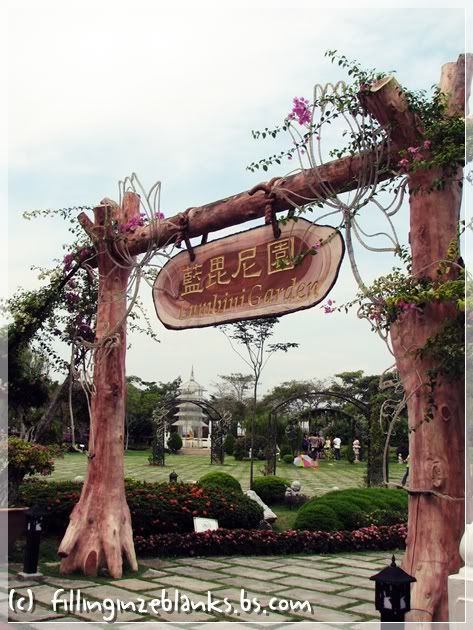 The Lumbini Garden.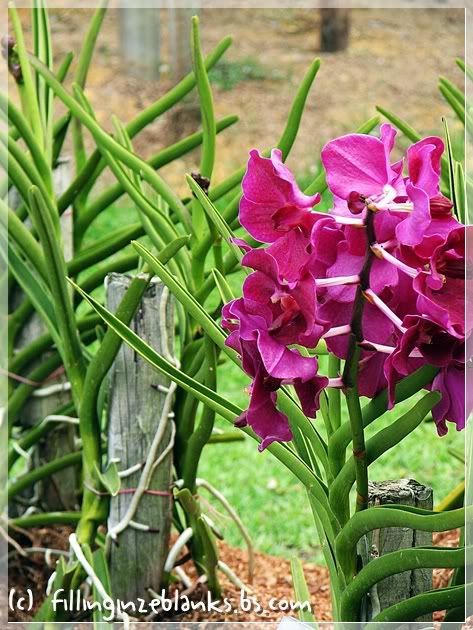 Orchids in the garden...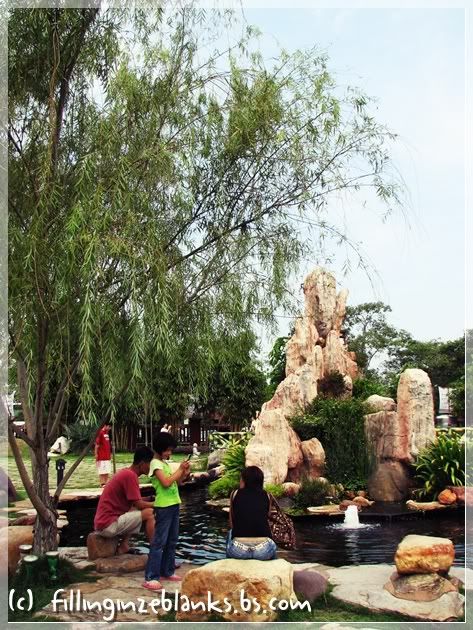 Random people shot with the tree ~.~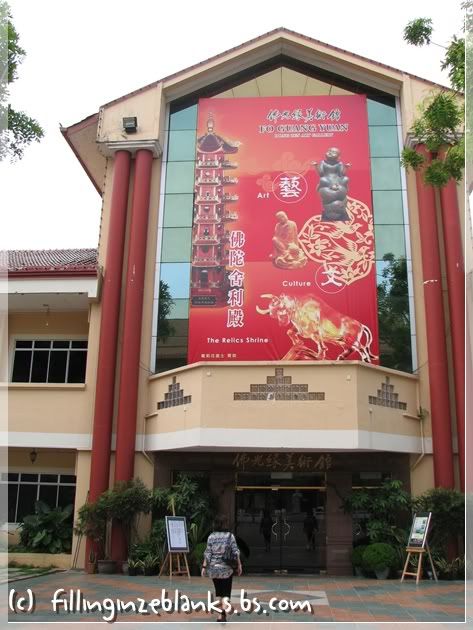 The Fuo Guang Yuan Dong Zen Art Gallery.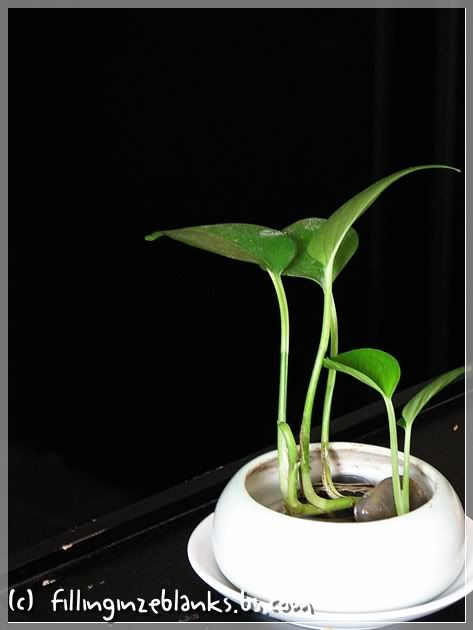 Saw this little thing before leaving.
Growing each day, without fear ...
Latterns along the pathway ~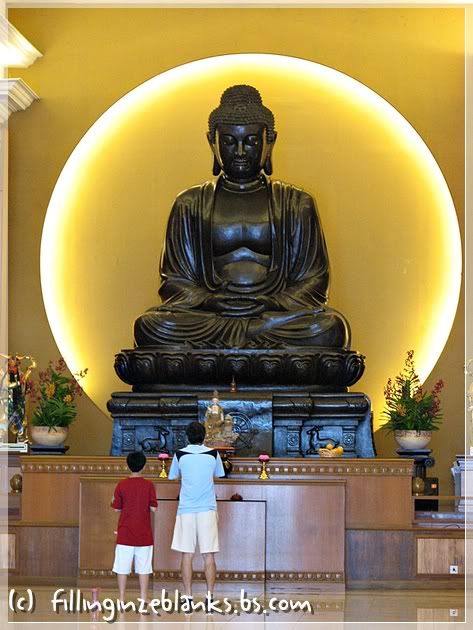 Like father, like son.
One day, they'll exchange their roles in life...
Praying too...
The lotus candlelights.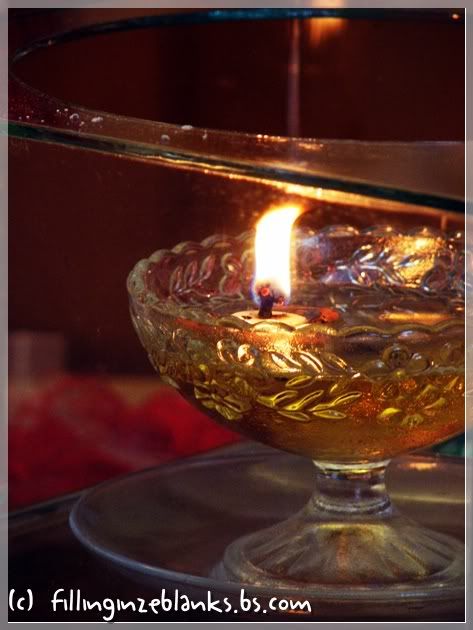 Shining in the dark for others..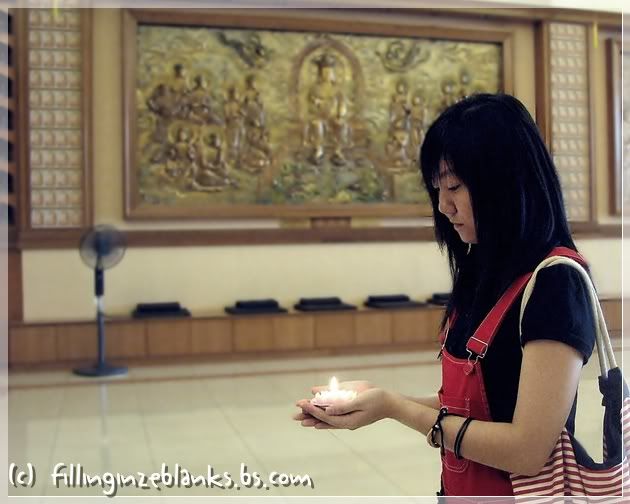 Wishing ....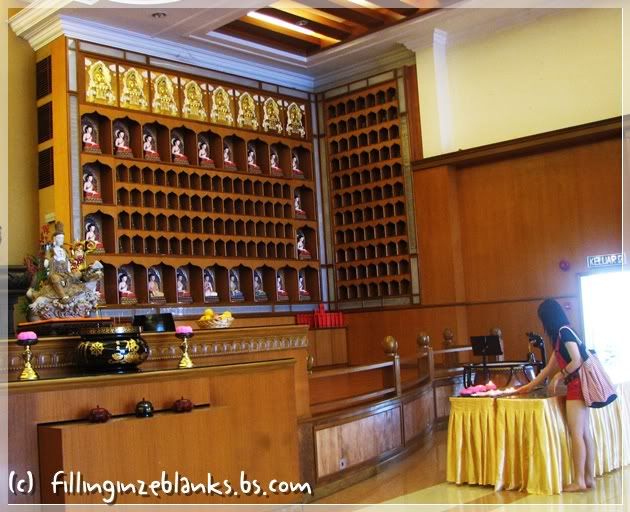 That's the place where people put their "wishes" :D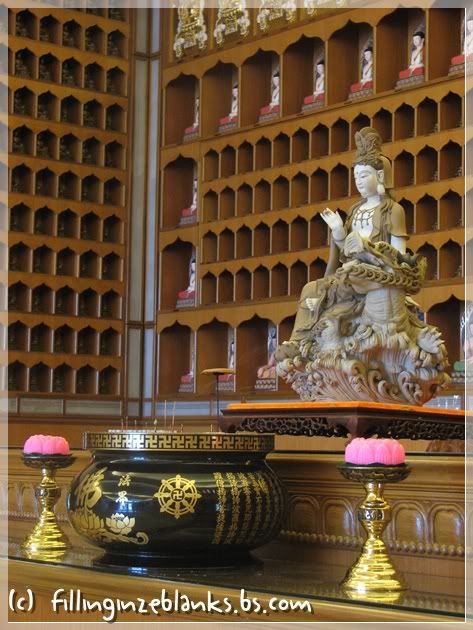 Amitabha~
Me and bro AGAIN ! :D Before leaving
Hair looks short here o.O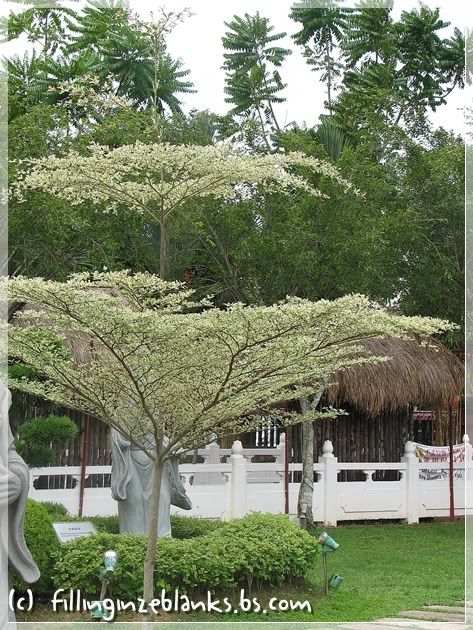 Random tree..........
Yay! This is only the first part of my trip!
Two more parts to go :D
Stay tuned for more :P
Till then,
Bye!