Yay! Finally get to the beach wooooot !!
Don't you just love the sea breeze?
The smell of the sea~
WARNING
:
Heavy load of photos coming up!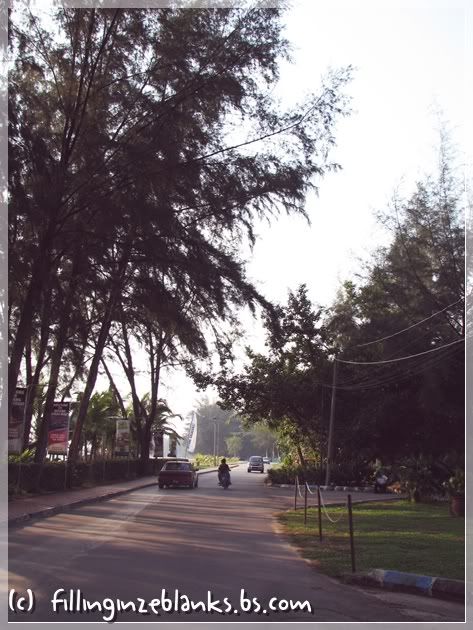 The entrance road ..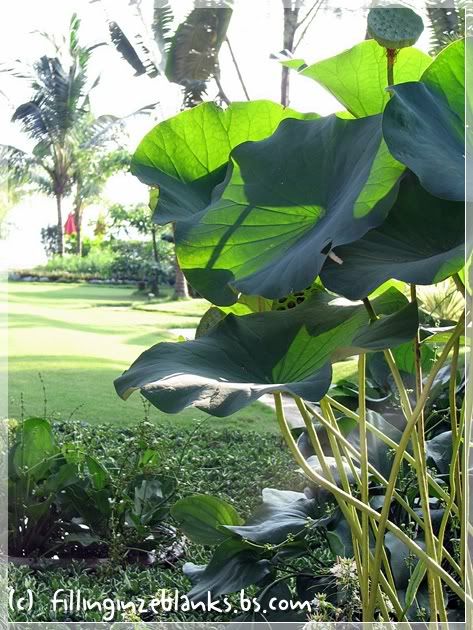 Lotus Leaves..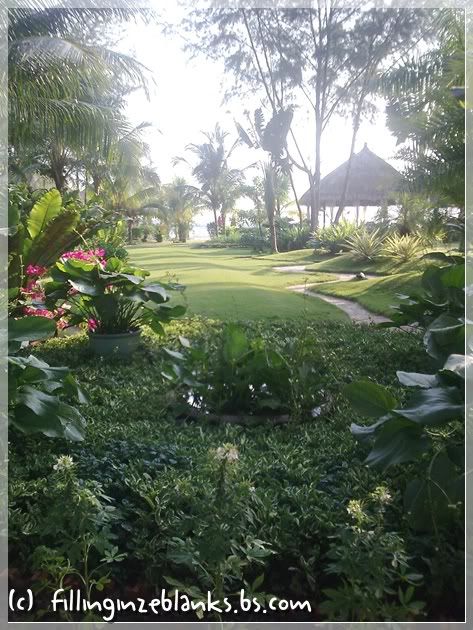 Garden view
*by HT*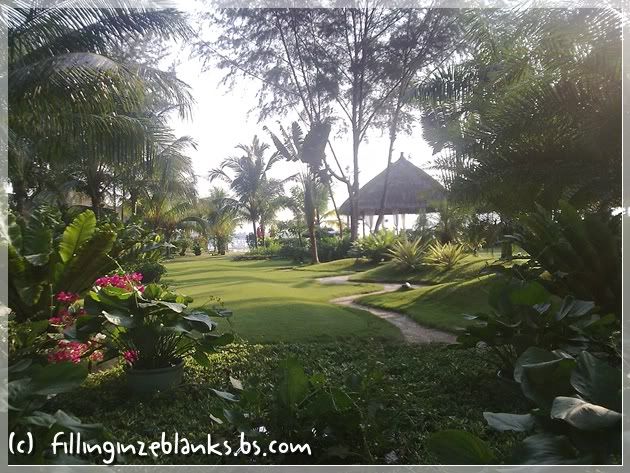 Garden view 2
*by HT*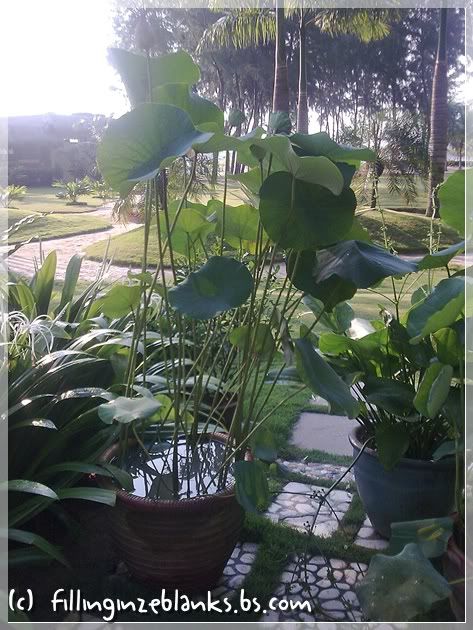 Lotus leaves 2.
*by HT*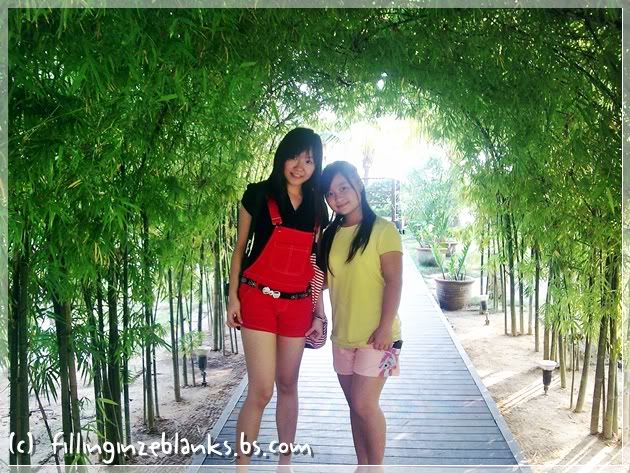 Under the bamboo canopy ~~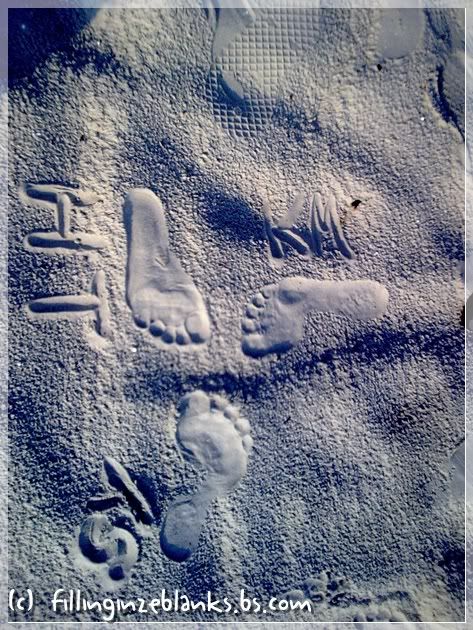 Footprints. Hui Teng, Kar Mern, Mom.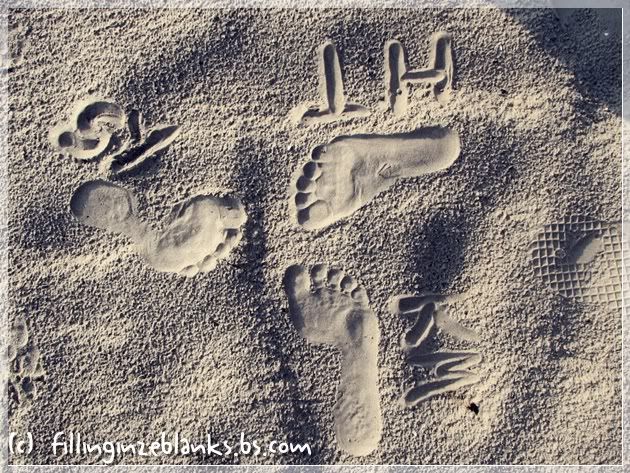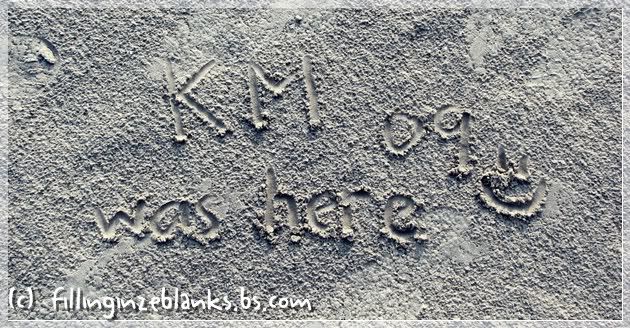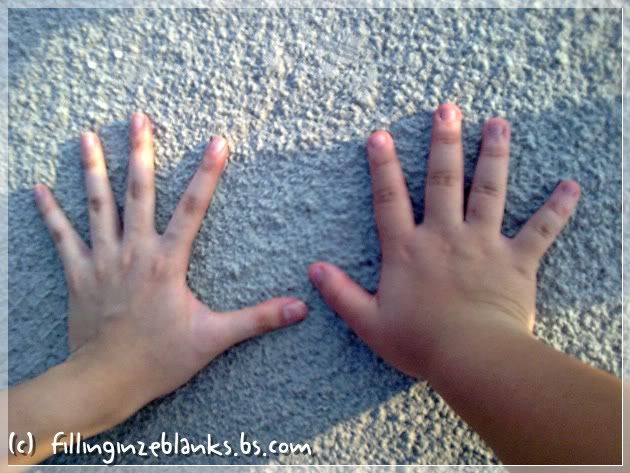 Imprinting our hands ...
With our initials :D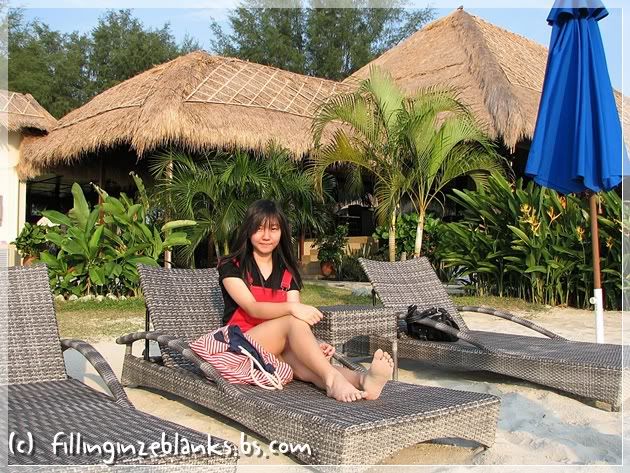 LOL! Dont know what look i'm giving :P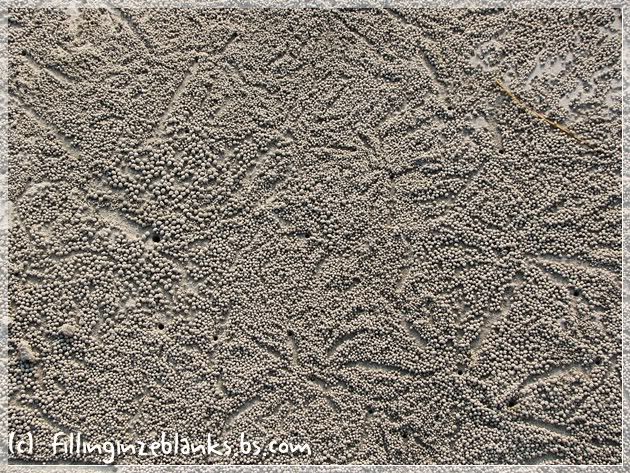 Cool patterns huh? Thanks to the crabby xD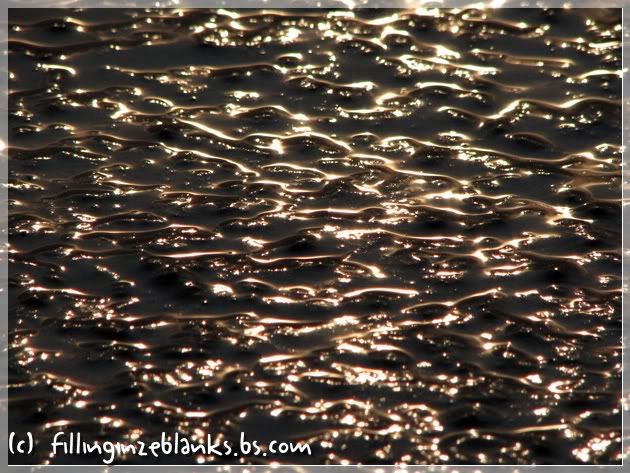 I don't know what's this, but looks gold-ish :x
Our footprints!
Exploring the beach barefooted before dinner ..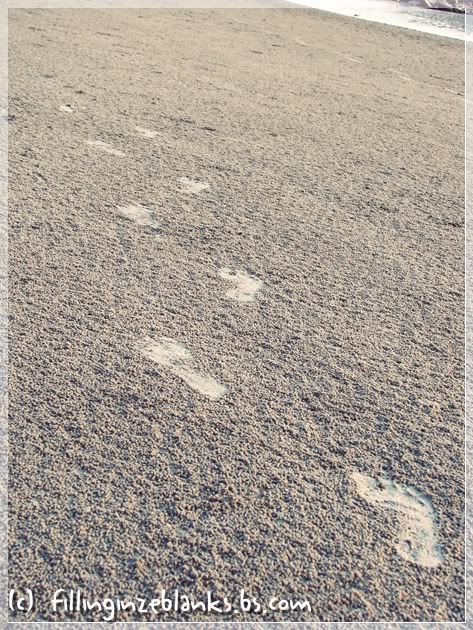 Looking back, at what I've been through.
It wasn't easy, nothing is easy.
The thing is, you've been through it, and it's OVER! :D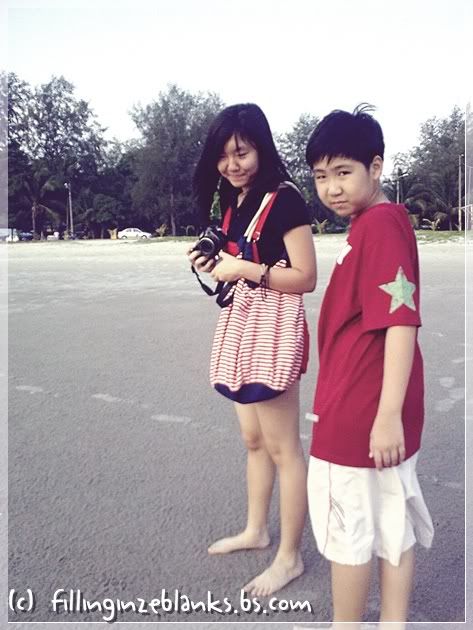 Like sister like brother? LOL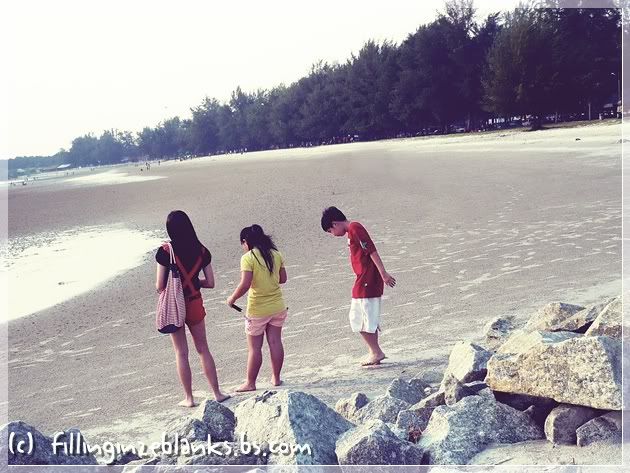 Candid by mom! :D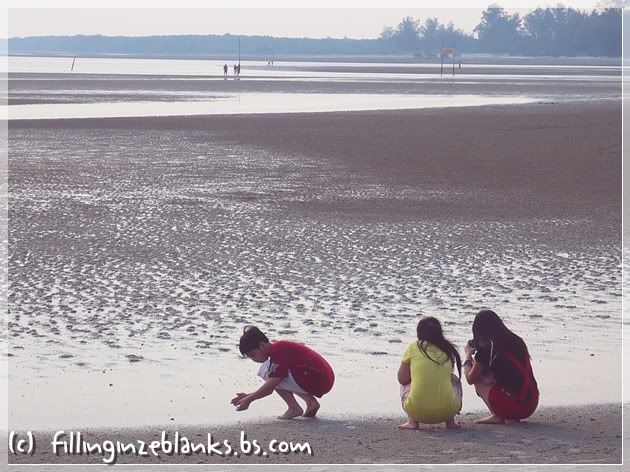 Enjoying our time at the beach~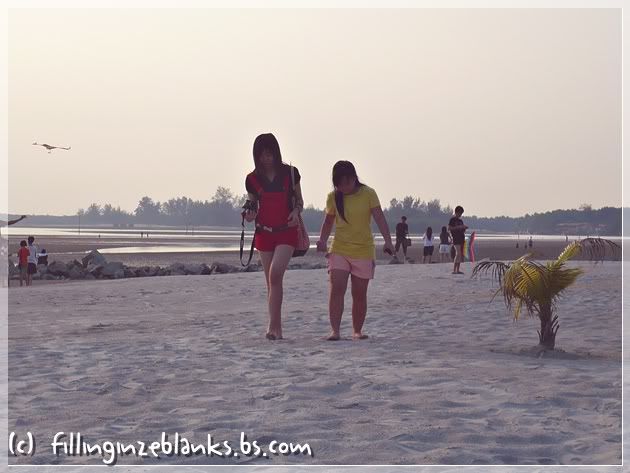 Gently we go, make sure no lil crabby gets squashed...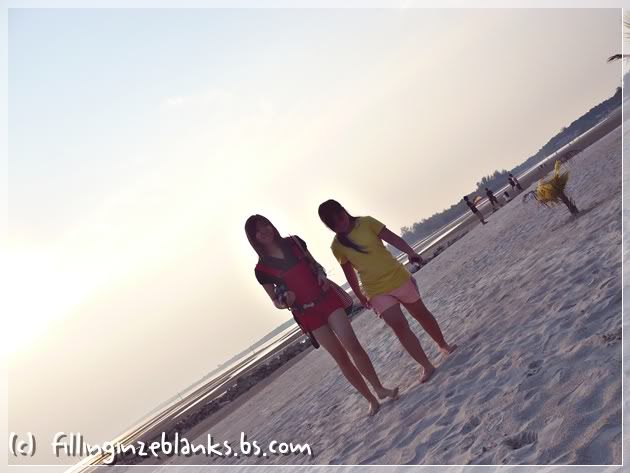 Candid again .. while heading back to Sunset Beach Restaurant..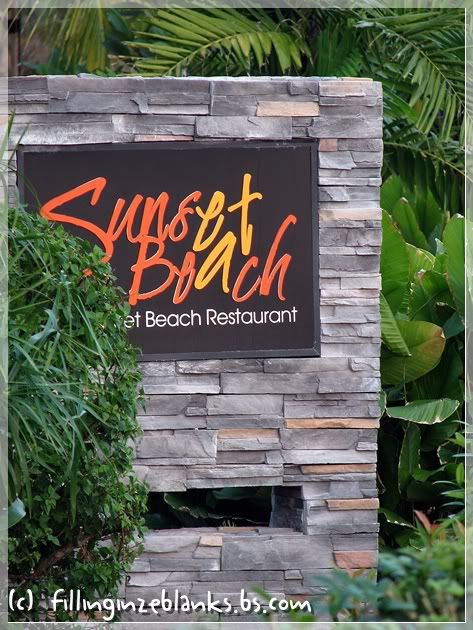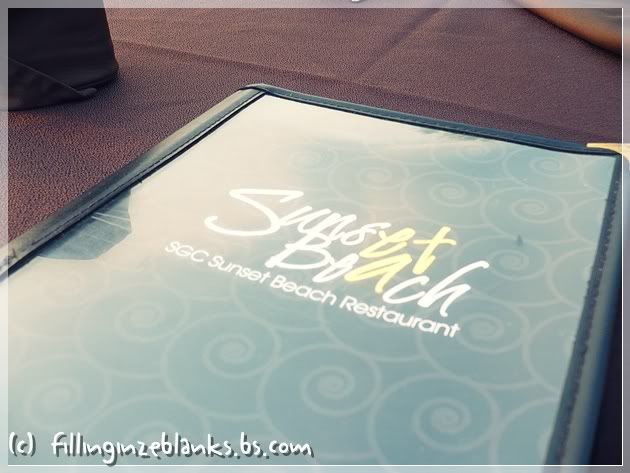 Ze menu!
First table on the deck, great view~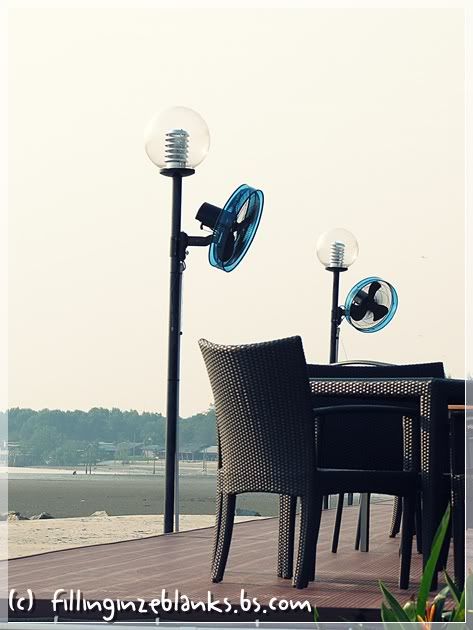 Random chairs and tables. .
Some of the atap leaves design..
*that was Zack the waiter lolz*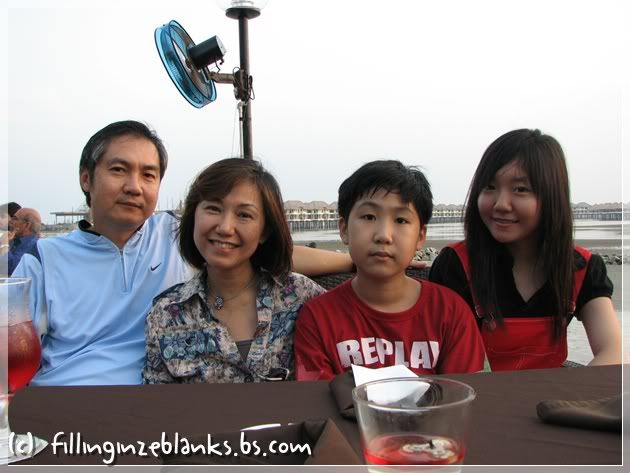 BLUE
vs
RED
lolz.
Us again! :P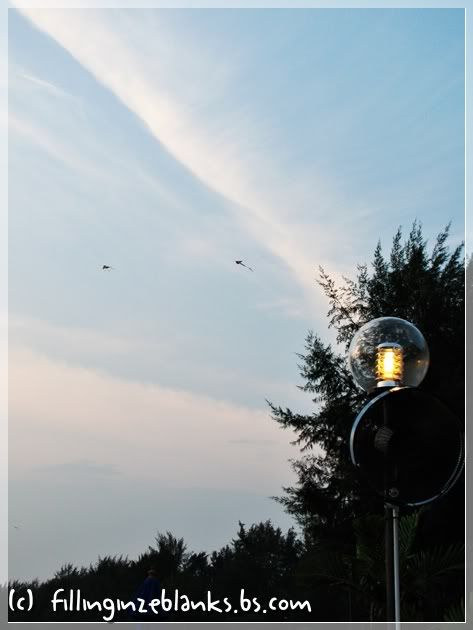 Kites~
Slack on the couch,
enjoying the mild sea breeze with our drinks
Dad's mug of beer only 8.50 while our juice is 12.00, =.=
Kites dotted the skies ..
and the shoreline from afar crept closer ..
The tide was gradually rising ...
Cranberry juice~
HT's watermelon juice..
Yay!
The food finally arrived!!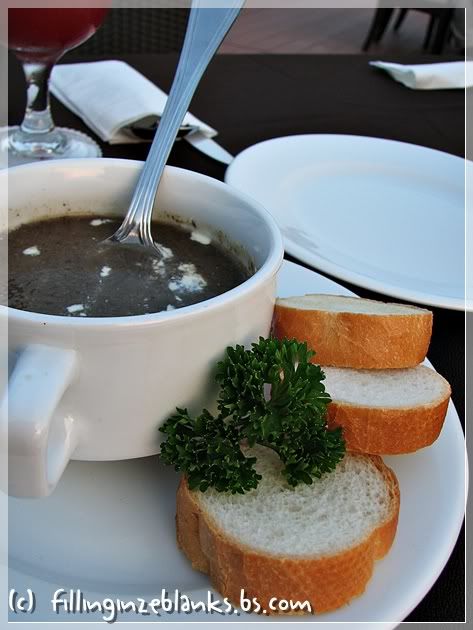 My all-time fav, Mushroom soup.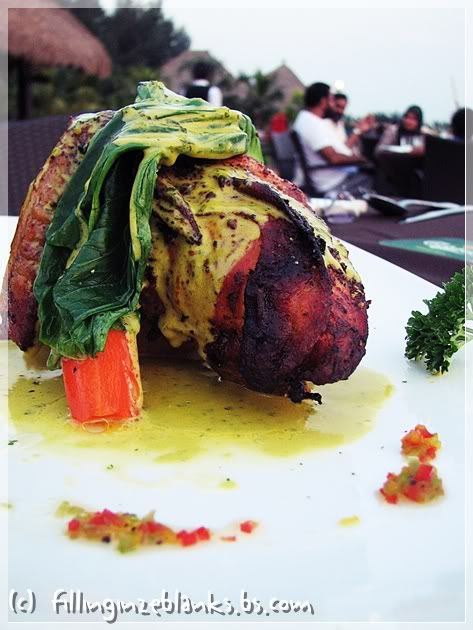 Chicken Baked in the Oven
Braised Lamb Shank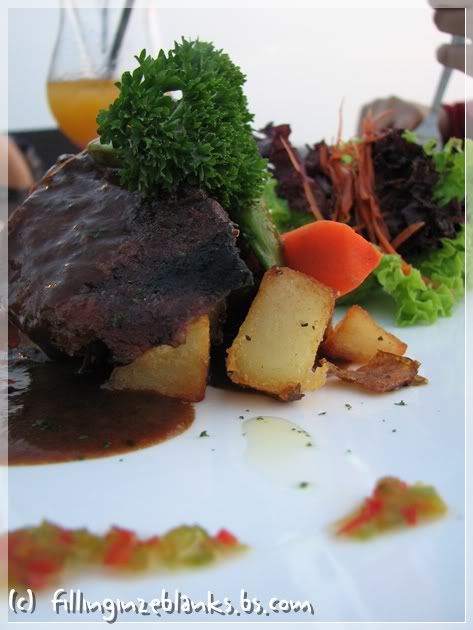 My Grilled Tenderloin of Beef *yummmm*
Simply tender and succulent!! plus the surrounding ambience
it's worth paying 44 bucks for it!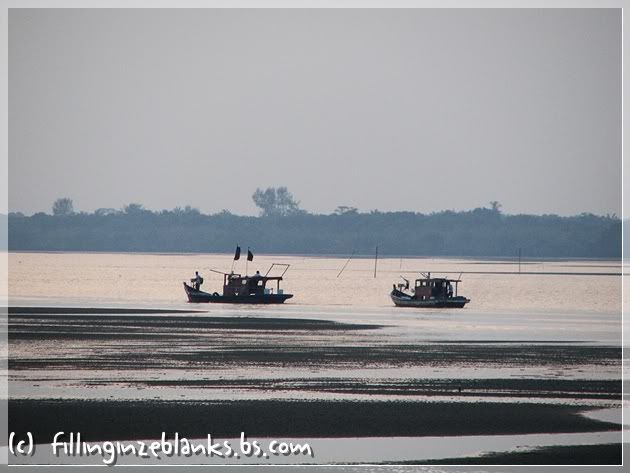 Fast fast switch cutlery with camera...
*Zappppp!!*
As if cupid has strike!
.
.
.
.
not me lah lol, it's the sea & beach!
It was momentarily, yet I witnessed it!! LOL
*zoom*
*snap*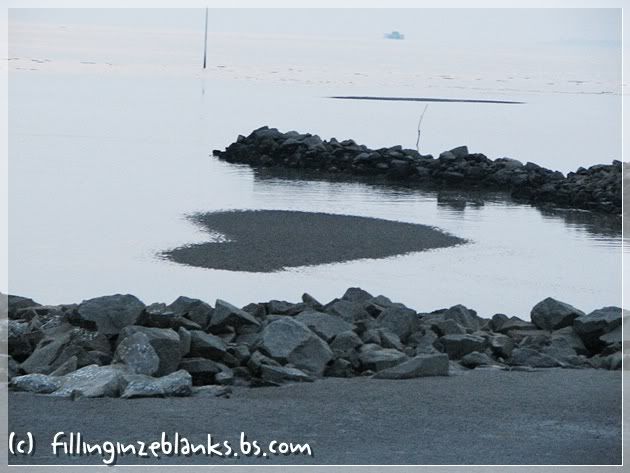 Declaration of LOVE !! the rising tide and sandy patch... Nature rawks!!
Water soon submerged the heart ....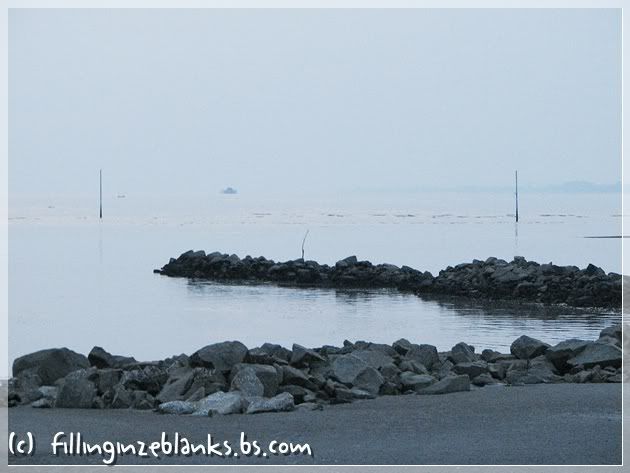 No more liao -.- so fast zz.
Perhaps it's always that way?
Unknowingly it came, and before you realized .. it's gone.
Well ..
不在乎天长地久
只在乎曾经拥有
Wait ... true love won't just die like that right ..
At least not with mother nature! LOL.
This expression of love will recur consistently ..
Some where .. some time .....

AH! Okay lah, enough crapping LOL.

Back to snapshots of the changing sky......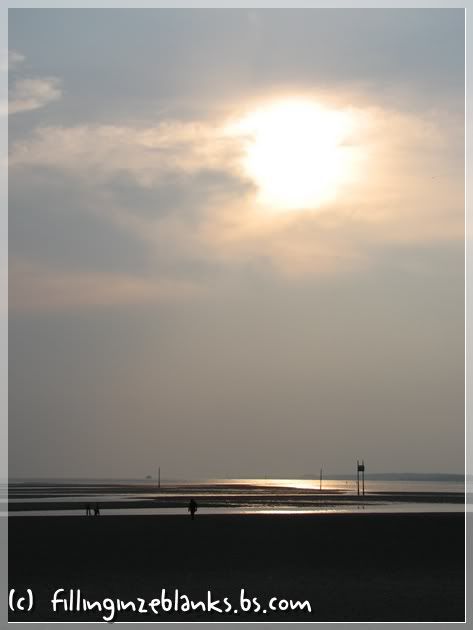 This was the closest we could get towards sunset, D: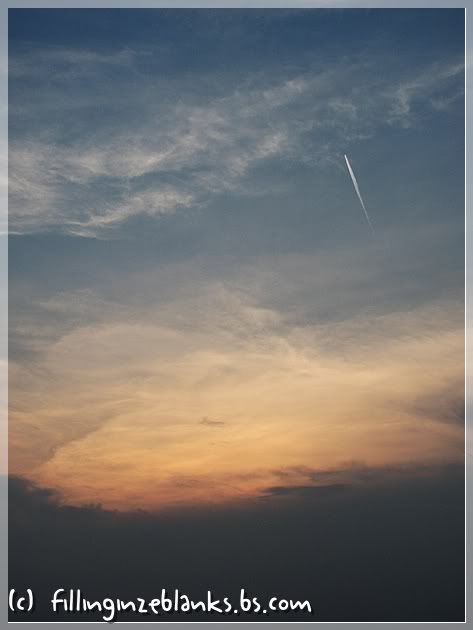 Clouds was in the way as the sun descend into the horizon
rising star woot! LOL
AND
The finale..
is when the moon greeted us..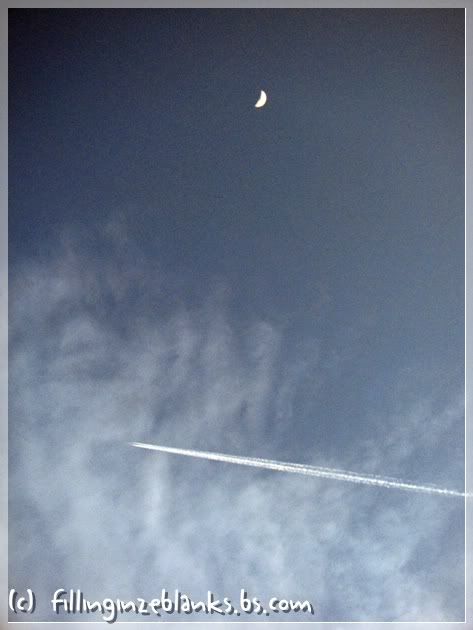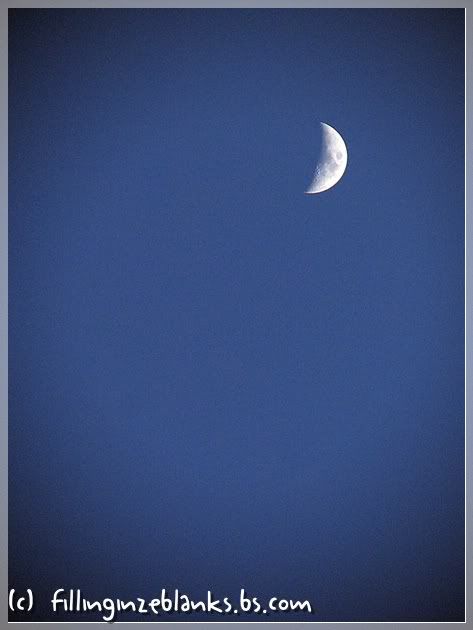 Watching us from a far.. Brr...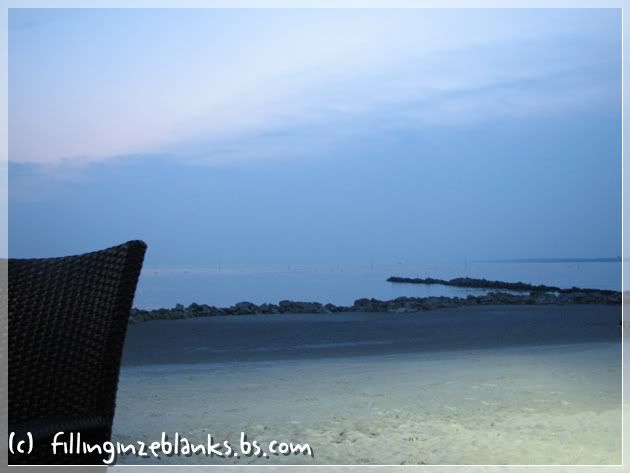 As we leave, the sky and the sea seemed to emerge into one.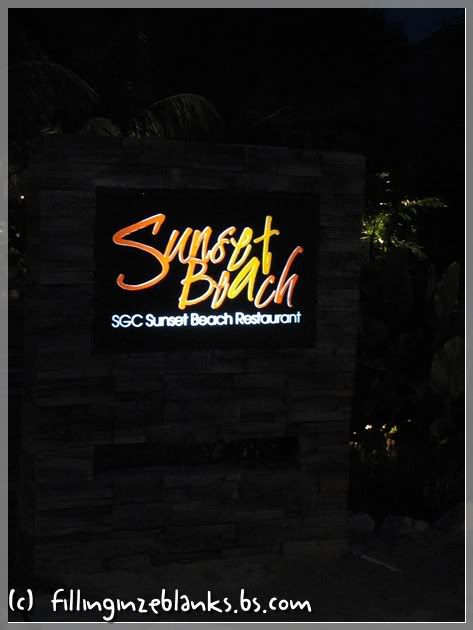 Night shot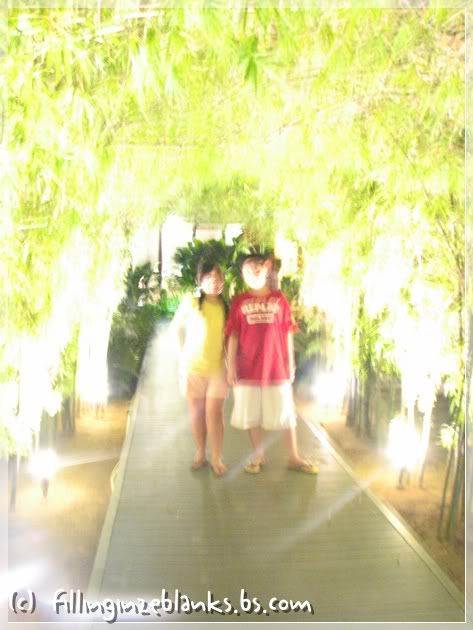 Something wrong with the camera setting .. but I think it's quite cool :P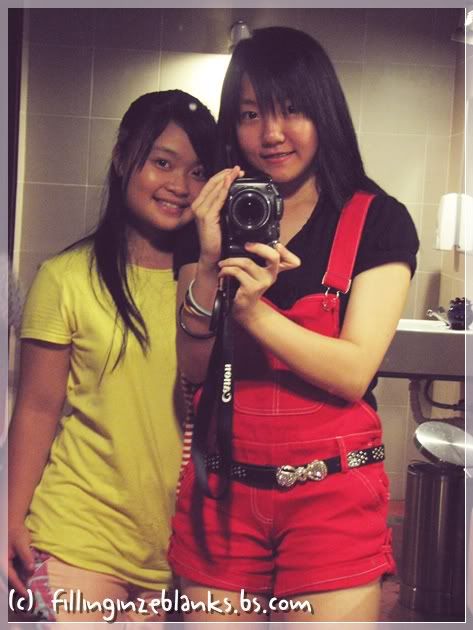 The famous mirror shot! :P
It was quite disappointing you know :(
Can't get to see the sunset, the sun was somehow hidden behind the clouds.
It was a blurry sun, not the round sun with a clear lining.

But overall, it was fun.
I enjoyed this trip~ A LOT! :D

Headed back home about 8pm and reached at 9pm.
Though tired, I still had talks with HT till .. 11.30pm I think.
Talked a lot, mostly random stuff, well, girls talk la xD

Thanks for all the comments you guys gave :)
I appreciate them :D