Yesterday, 3/7/2009.
5 penalty marks deducted.
Whole class.
Bio.
Had talk with teacher.
Should change my choice perhaps.
I don't know.
I hate this.
Hari Berinteraksi 2009.
Report card.
Not able to collect it.
Parents working, 2.30pm leh..
What happen to the morning session -.-
Nothing much.
***

/Today;
Happy Independence Day, America!
May peace & freedom prevails~
Cheers!
& now,
Part 2 of last Sunday trip~
Enjoy~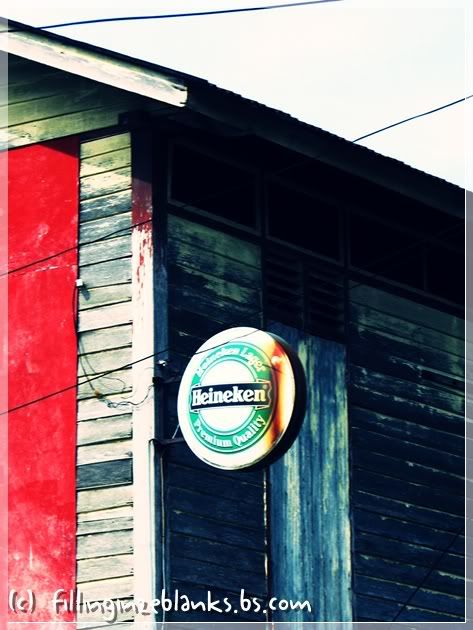 Good ol' Heineken.
Time for food after all the walks and stuff, it's a good time for pau!
The famous Hainanese pau shop in Tanjung Sepat - Hai Yew Hin Pau shop!
"Where's Tanjung Sepat?"
It's somewhere near Banting, Pantai Morib.. Around there la!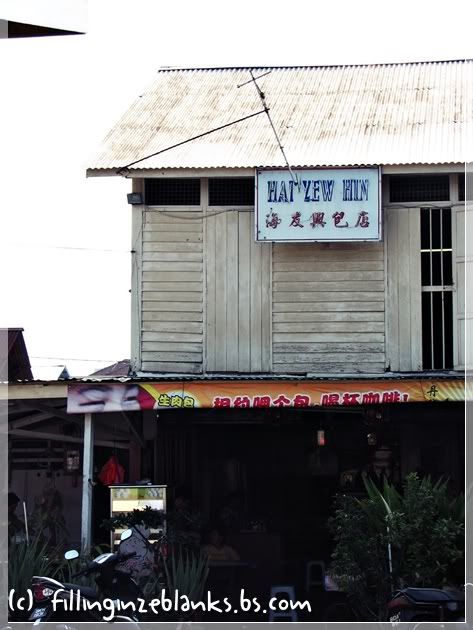 Shop!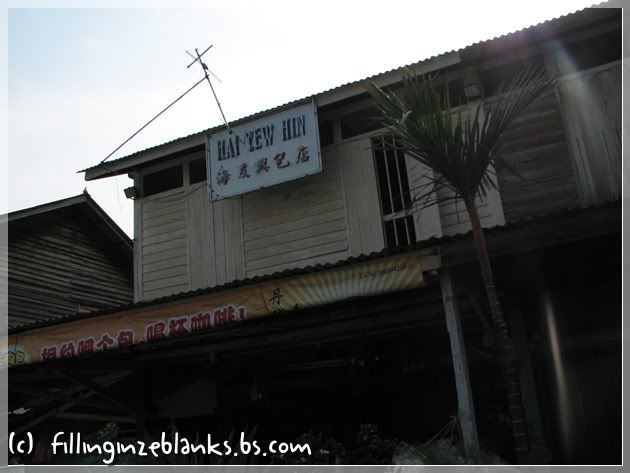 Another view of it :D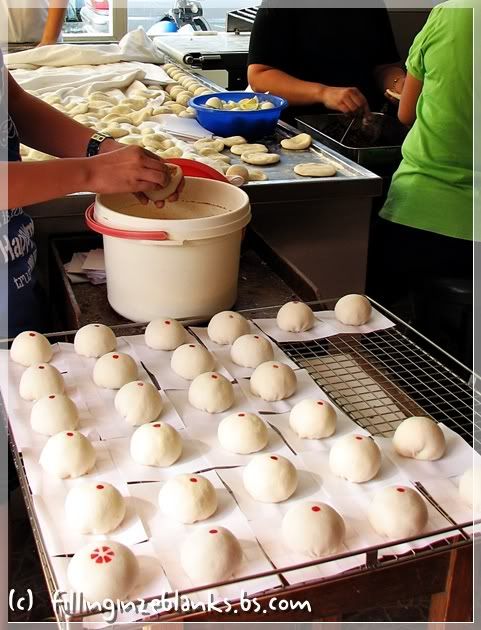 Giving birth to little pau's LOL. Very very very nice!! RM2.50 each I think.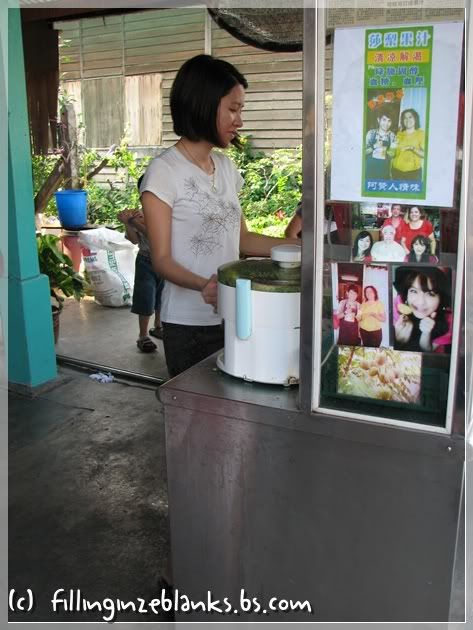 Shar Lei Juice~ Naaaaaaisssshhhh :9
Oh oh!! Surprisingly, it was Hui Teng's Hometown!!
Saw her while buying pau.
Such a coincidence weh. (smirk)



OKAY LAH! Not coincidence lai de lah LOL.
But, I didn't know until it was *last* Thursday while having a random convo with Jia Yu.
So planned to meet up there luh and HT became our guide there, go about T.Sepat the locals' style! xD

Thanks for pre-booking the pau that day!
If not, 8pm only can get the pau. They're making biggggg business that day.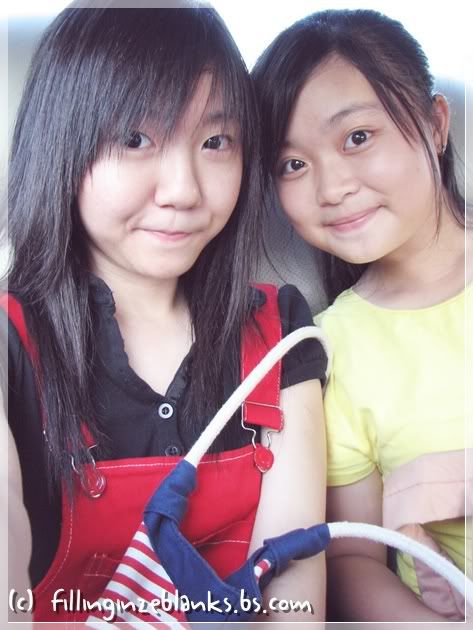 Mern ; Teng
Lol.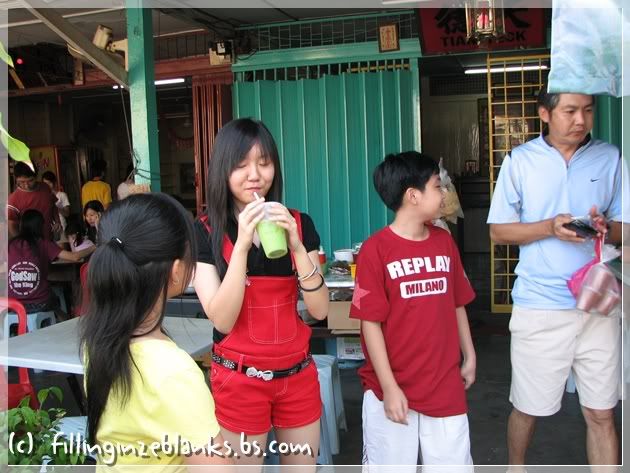 Ahhhhhh, candid! Blink eye =.= Nice drink thou :P
After the sumptuous pau and refreshing slurps, it's time to sweat them out again =.=
2nd stop-

Lover's Bridge woot

but, not romantic at all lolz. Wonder why they call it lover's bridge o.O
Some side attractions here before the bridge came in sight...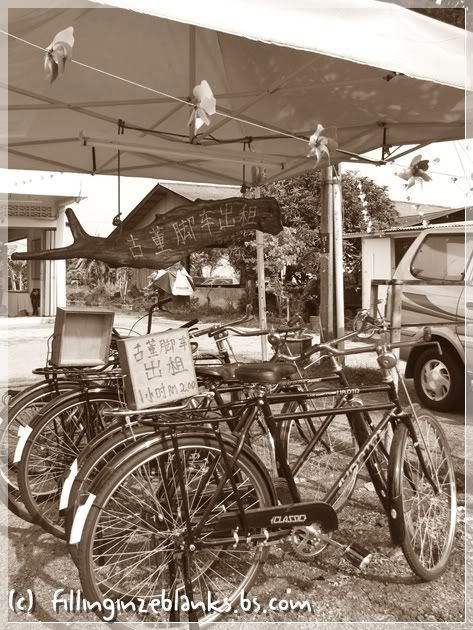 So-called "antique" bike. They seemed brand new lolz.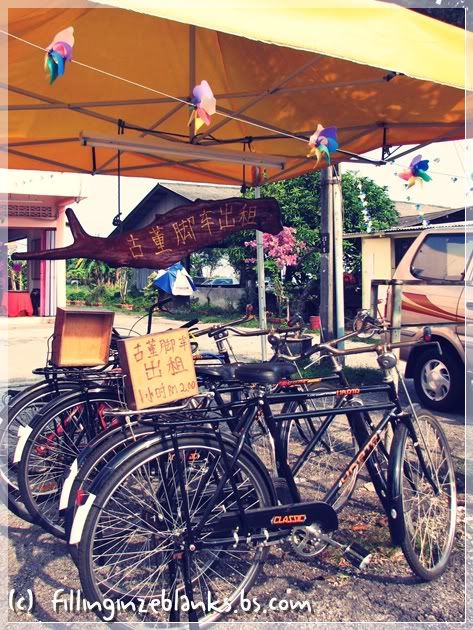 I likey this colour xD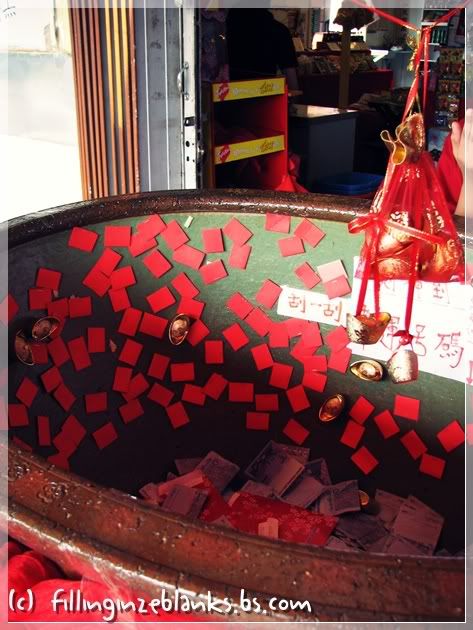 Ang Ang, lai ~ pick ur lucky number xD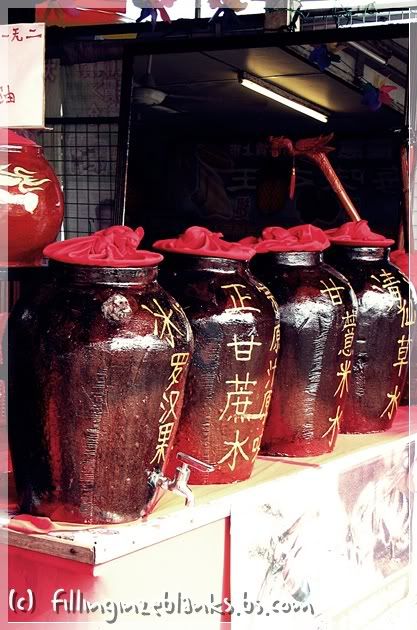 Assorted herbal tea in traditional jar ...
and *drumroll* !!
.
.
.
.
Here comes the bridge of the day :D
.
.
.
.
*applause please* LOL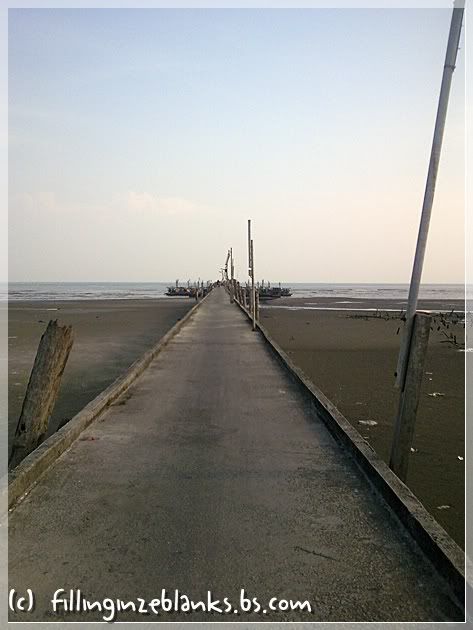 The Lover's Bridge!!!
(credit to HT for this pic)
*...........*
*crows flying thru*
*Malaysia suddenly started snowing*
Yeah, so that was the Lover's Bridge. Ain't so lovely huh? perhaps a hotspot for loving couples during sunset. Quite a long bridge.....
Was easy peasy to walk on the concrete path initially,
Mid way thru, instead of the solid path, wooden planks, err old planks that had stood the test of time appeared before me..
Omg.
Do you know what it's like to walk on these planks?
I don't know for you guys lah, but I have phobia walking on creaking ol' planks with gaps that seems to give way anytime. Brr...
/Origin of phobia;
Remember those concrete slabs over the longkang?
They have this gap in between slabs, aka holes LOL
My whole leg was once caught in one of those holes. :'(
Leaving scars behind :'(
and it was CNY eve !!!!
in front of that friggin roti canai shop in my hometown ARGH.
was just 7 yrs old.. such painnnnn,
but then, mom said i didnt cry =.= *really ah?*
didn't know was that tough that time LOL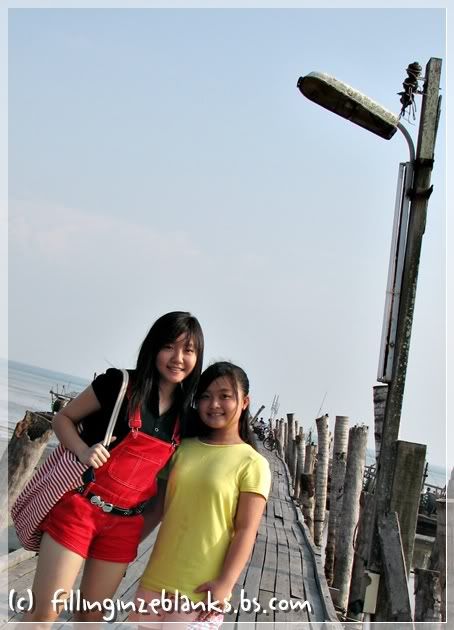 Adding colours to the bridge~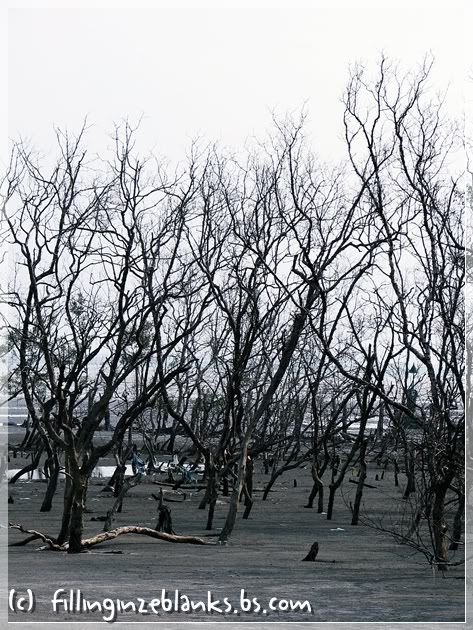 Trees that survived without leaves....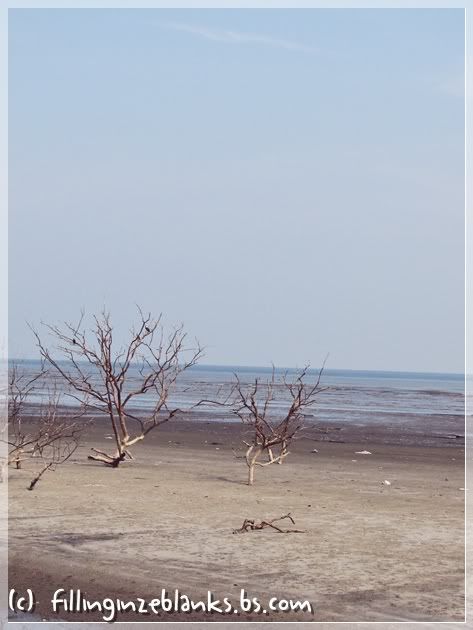 Emo trees that isolate themselves from the crowd..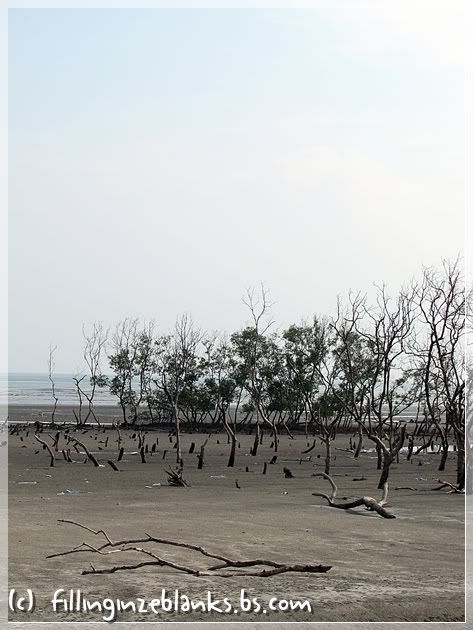 Why all the trees here all emo one ._.
Lucky the crabs aren't emo :D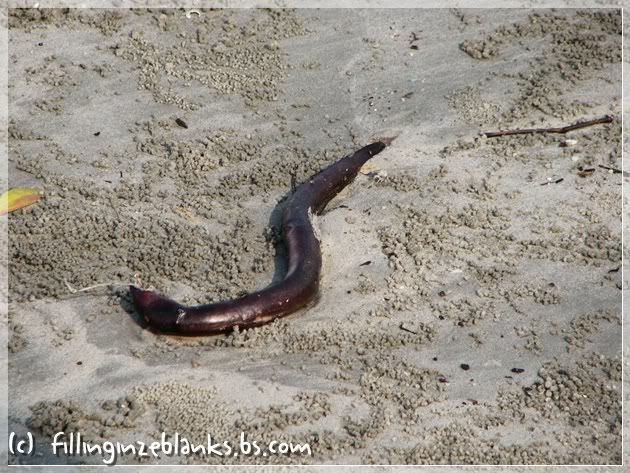 I couldn't figure out what's this thing. Any idea?
Giant earthworm? Eel?
Lucky the crow still have feathers, not bald like the trees LOL
..
Lamp post gua... simply snap nia.
Like this! :D
Some healthy leafy finally, apart from emo trees lol.
Noooo, moreeee emo trees rofl.
We are the world
We are the children
We are the ones who make a brighter day
So let's start giving
There's a choice we're making
We're saving our own lives
It's true we'll make a better day
Just you and me
-Tribute to MJ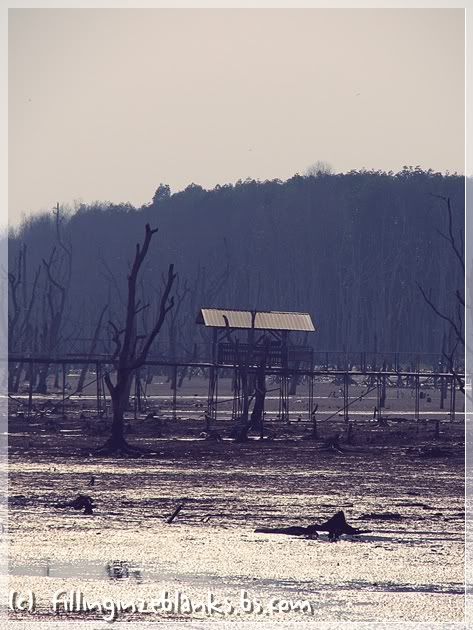 Lonely house in the middle of nowhere :(
Fishing boats~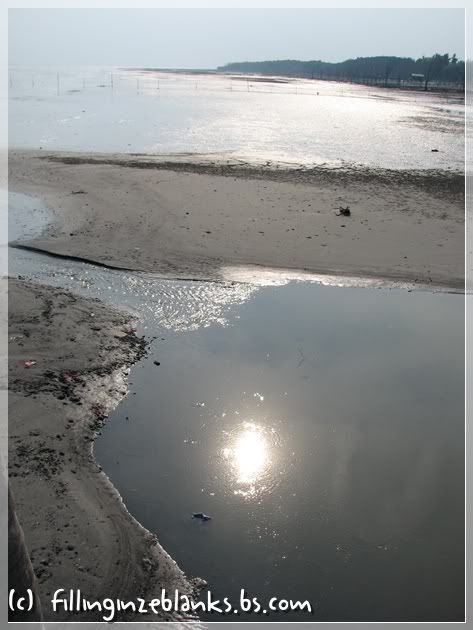 Reflection ..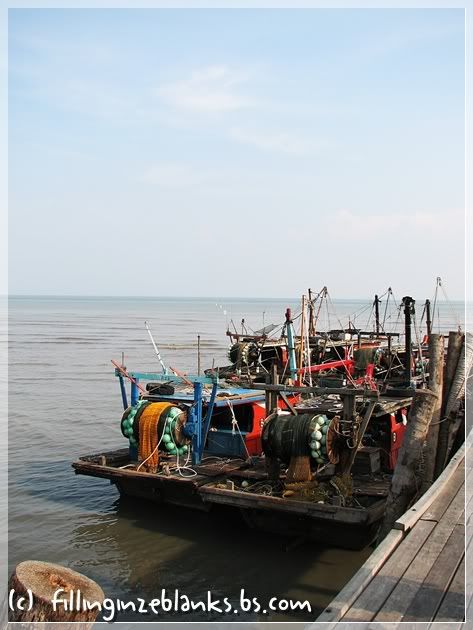 Beside the Jetty..
Back to basics, slippers being cast aside.
The fuel man by his mobile fuel tank.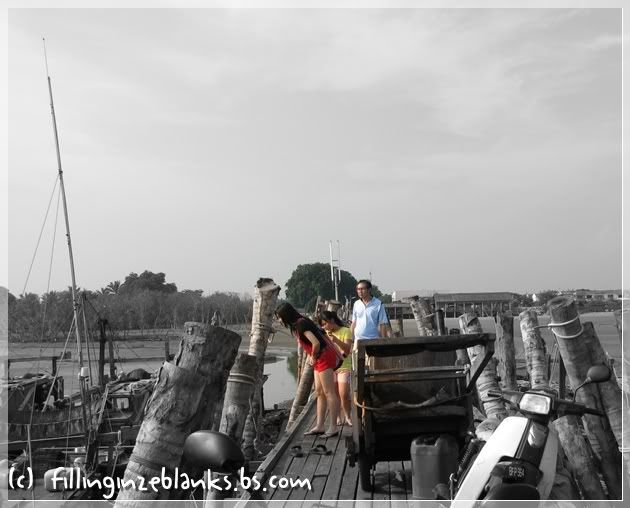 Hellooooooo.... anyone there?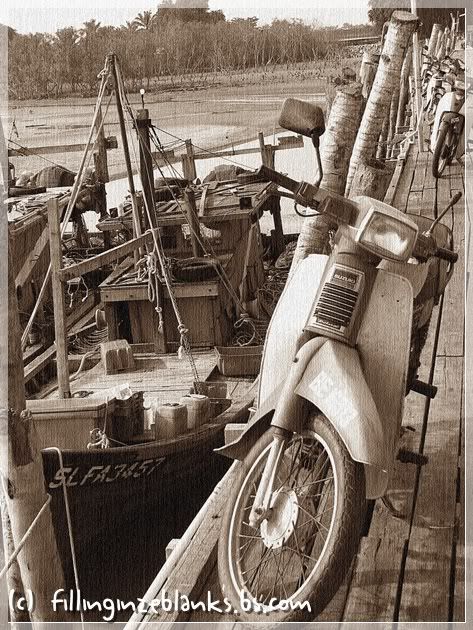 Most popular mode of transport ..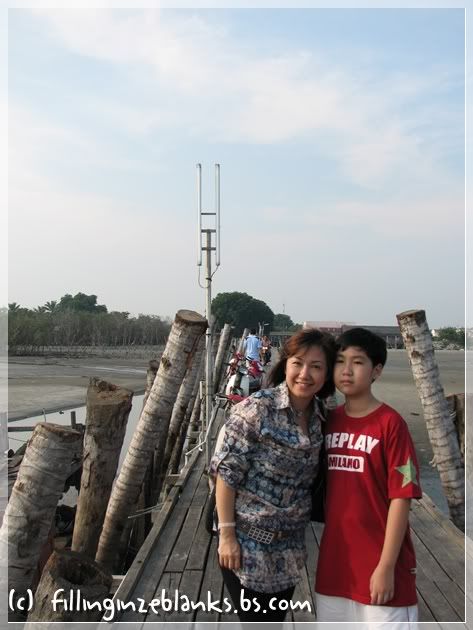 Aha! A loving mom and son lulz.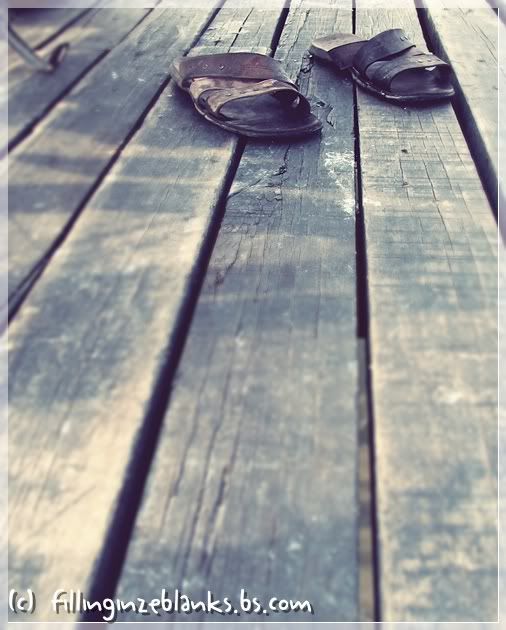 Another pair of temporarily abandoned slippers .......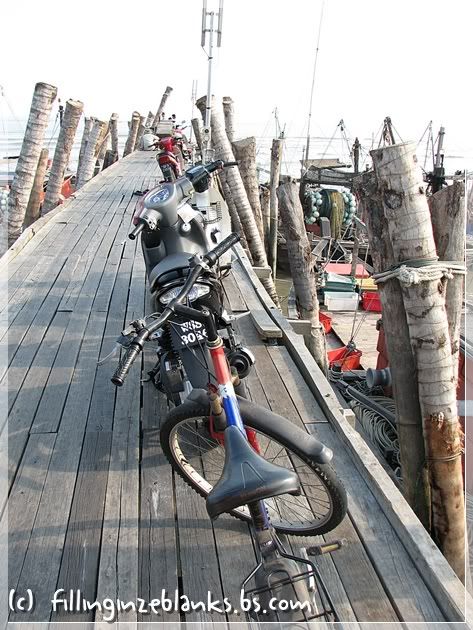 two wheelers reigned here... no need yellow line to mark parking lots ..
*sorry ah, preparing to learn undang LOL*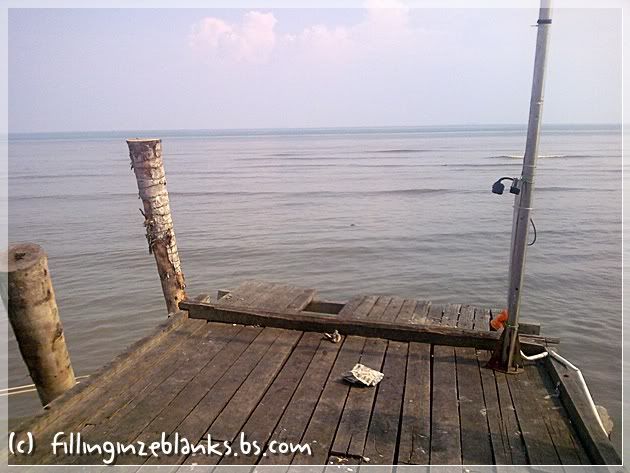 The end of the bridge.. you jump, i jump?
Nah.. i got better choice- turn back xD
(credit to HT for this pic)
Wah, that bridge is seriously very long.
Sweat like mad after reaching back the car.

It's time to go to Gold Coast ...
No ......... not the one in Aussie LOL
It's Sepang Gold Coast :O
Stay tuned~