Had Breakfast buffet in the morning.
The food was nice! :D
The first time I ate that much for breakfast. Yum ~
Took random photos.
Random.
A perfect jump shot without my face wtf :P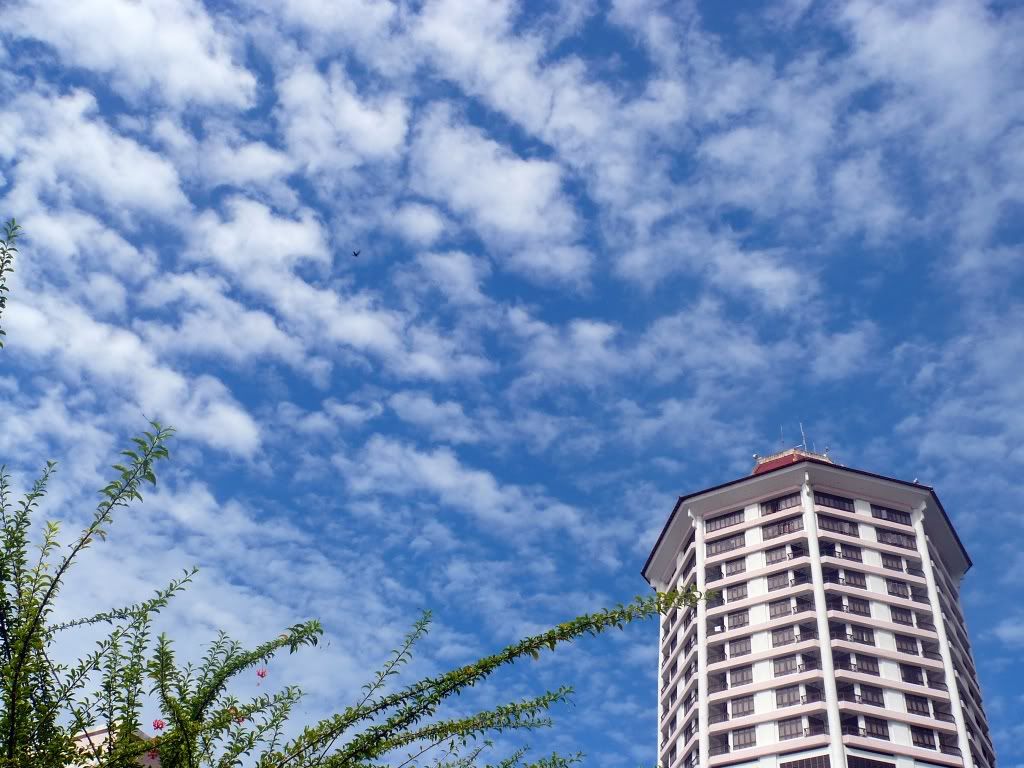 The hotel we stayed for one night, Awana.
The Garden. Greenish :)
Random.
Bamboos.
The memories of me and you :)
The rock bridge.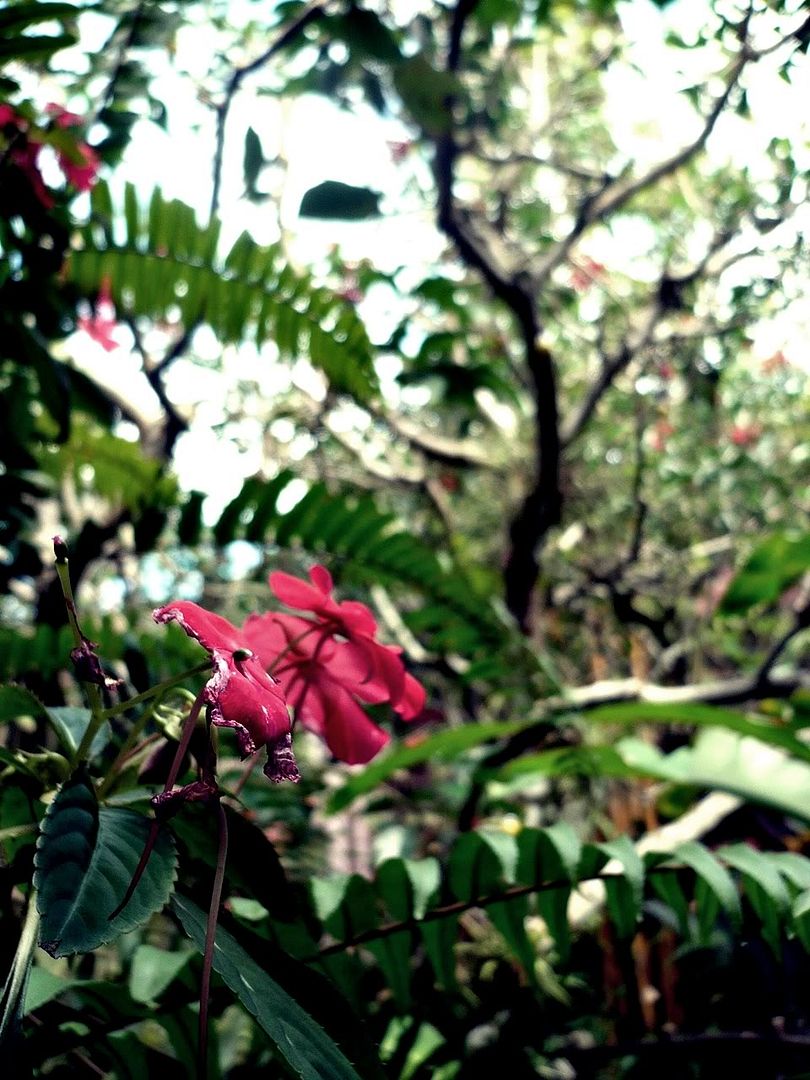 Random.
Hotel view again.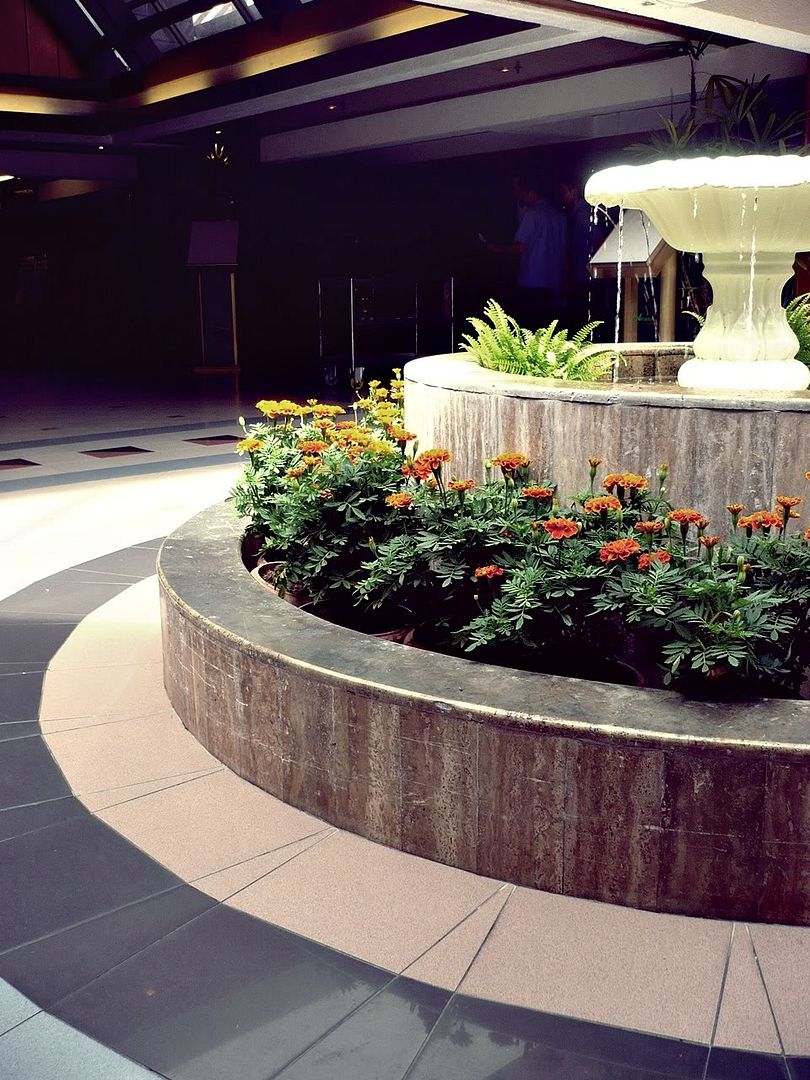 Make a wish :)
Errr .. the room's balcony.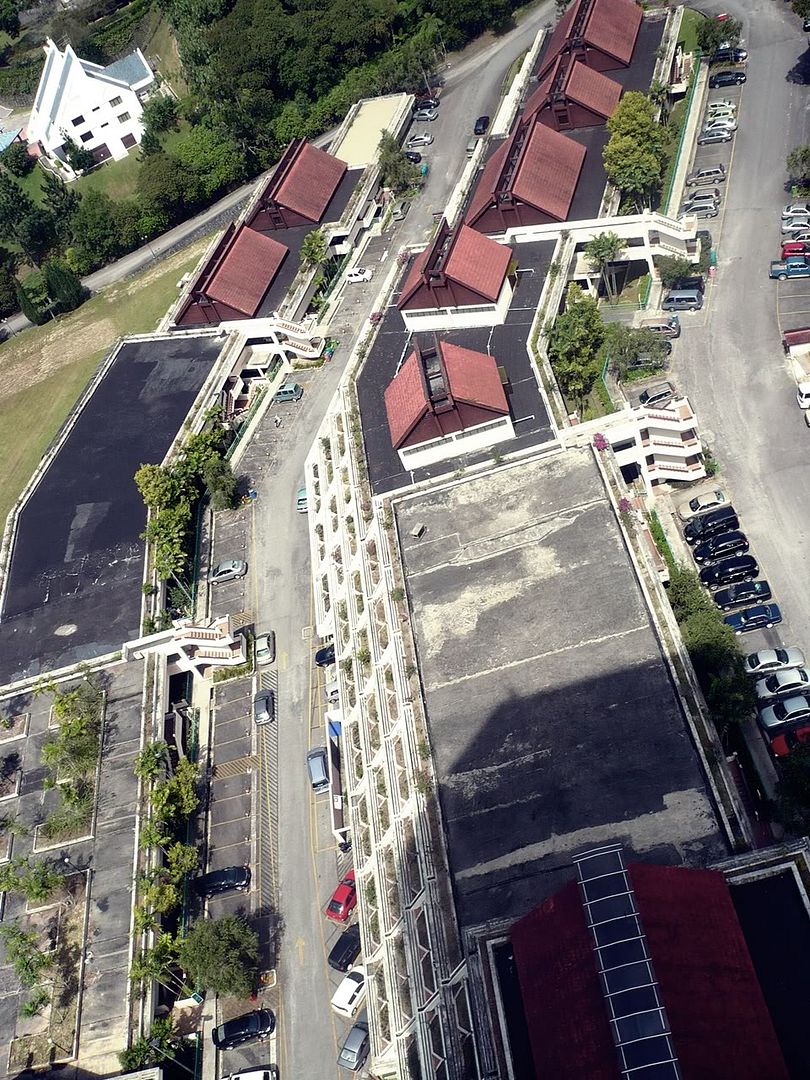 The view.
The view.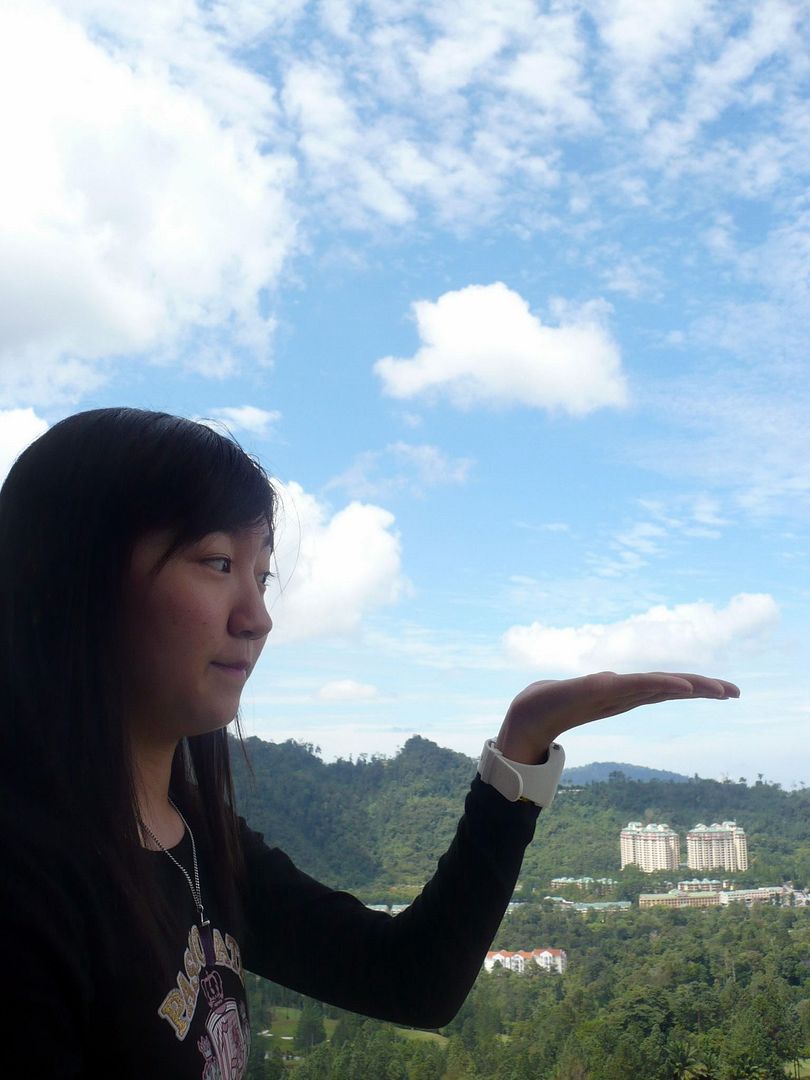 And me, holding the weird looking cloud LOL.
Checked out, went around GohTong Jaya.
And visited his .. statue :)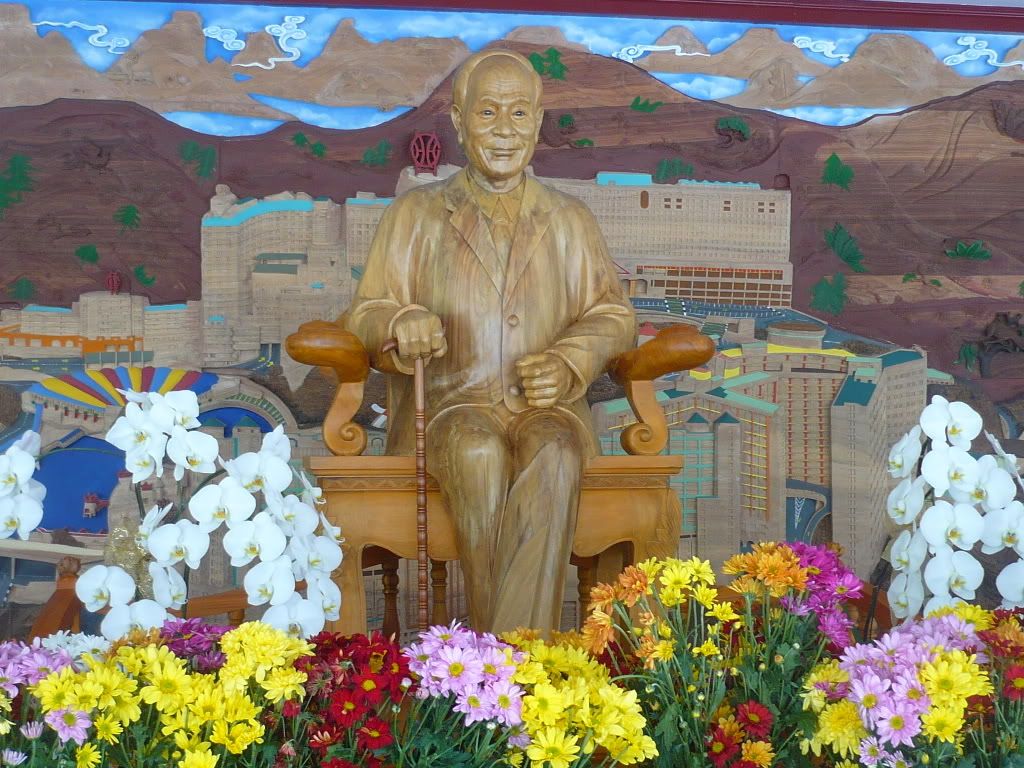 Uncle Lim.. *salutes*
And left the oh so pretty Genting!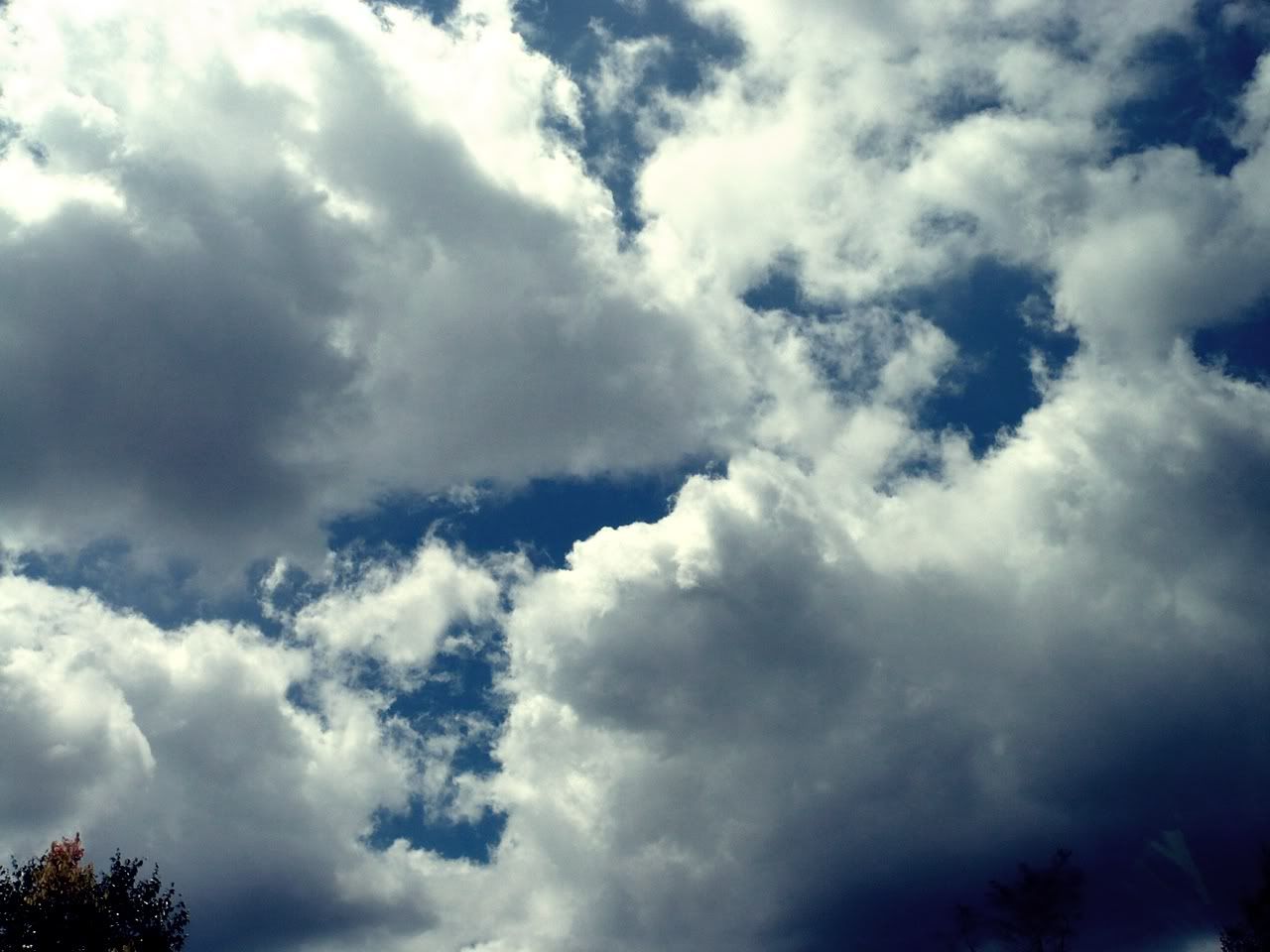 Basically, I love the sky and clouds.
They matched so PERFECTLY.
So, I can't stop snapping! :P