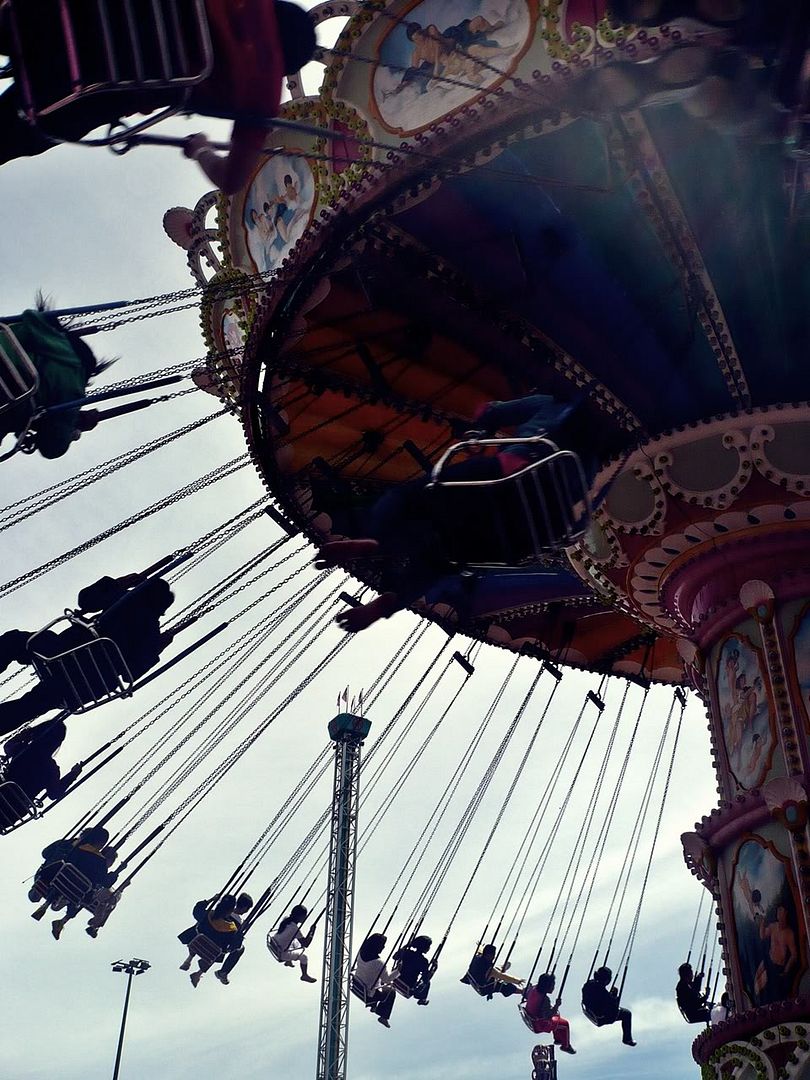 The VERY DIZZY SWING.
Went to buy some food first! :)
Damn hungry weh.
Then played everything around.
The weather was soo good! Blue skies, nice temperature.
My skin kinda went dry =="
Forgot to sapu the friggin moisturizer and sunblock.
Damn.
Me love candy floss, so sweeeet lol.
When you're hungry, eating sweet stuff can burn and give you energy okay! LOL.
I ate the whole thing almost by myself heh! :)
The view.
Mr. Energizer!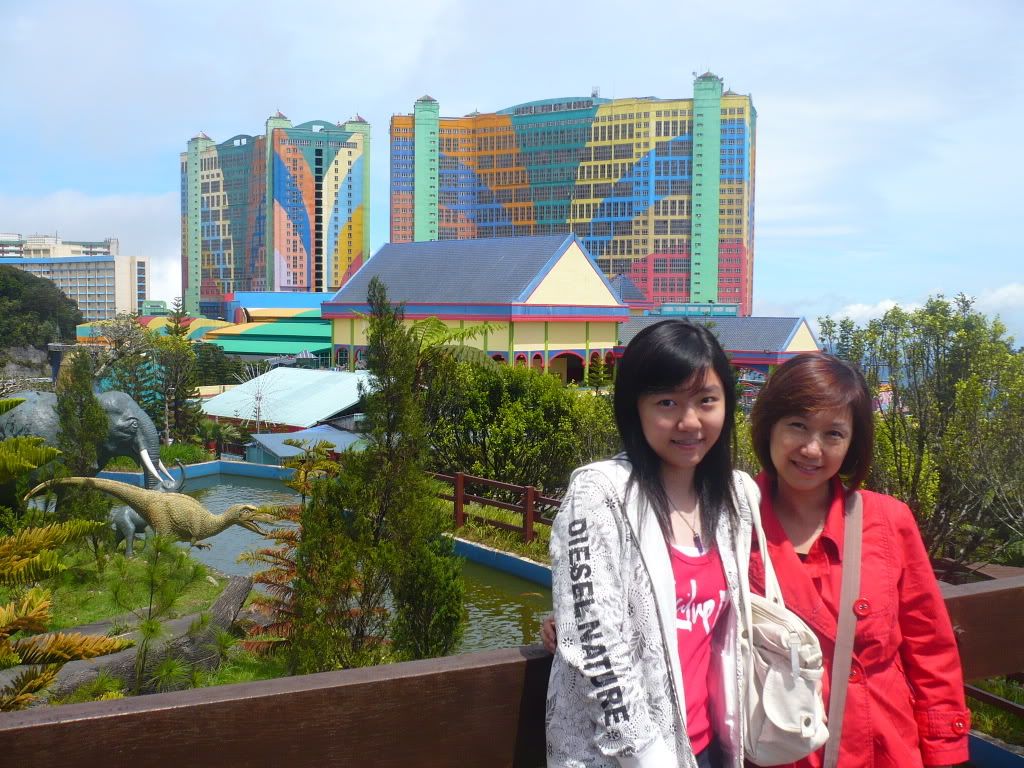 Daughter and Mom.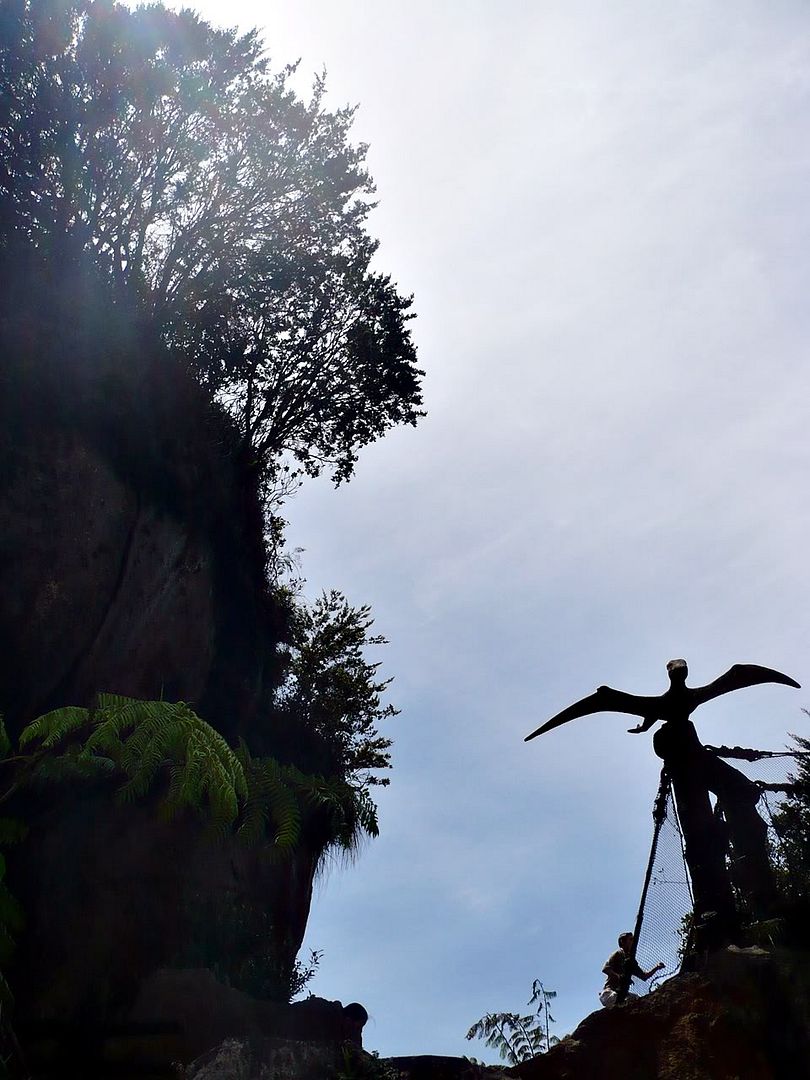 A man trying to catch the Flying Thing lol.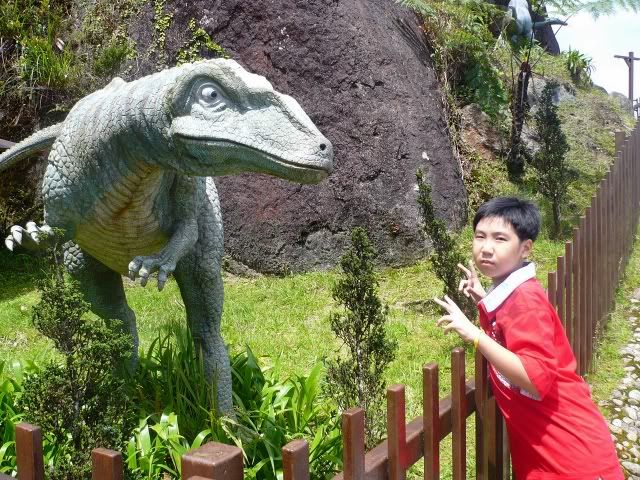 Dinosaur: "Is he making a fool of me or something?"
Cute little plants lol.
WOOOOOTS ~! CorkScrew. It was kinda lame :P
Woots! Going up!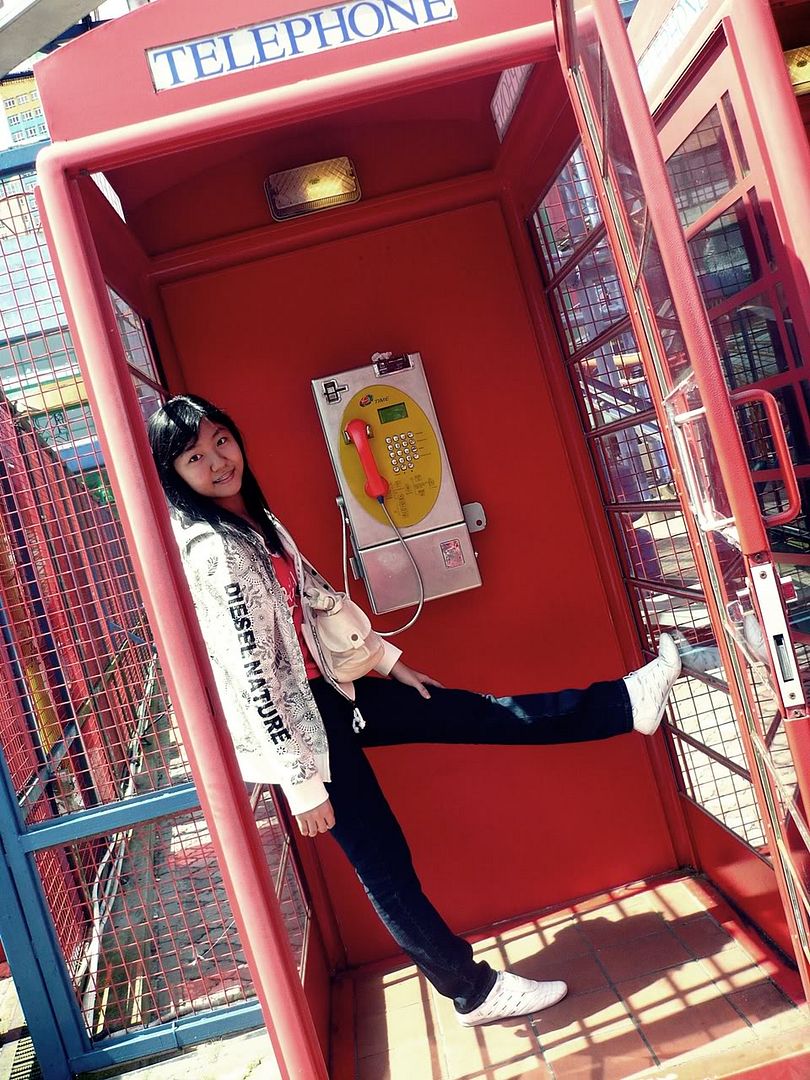 My telephone booth.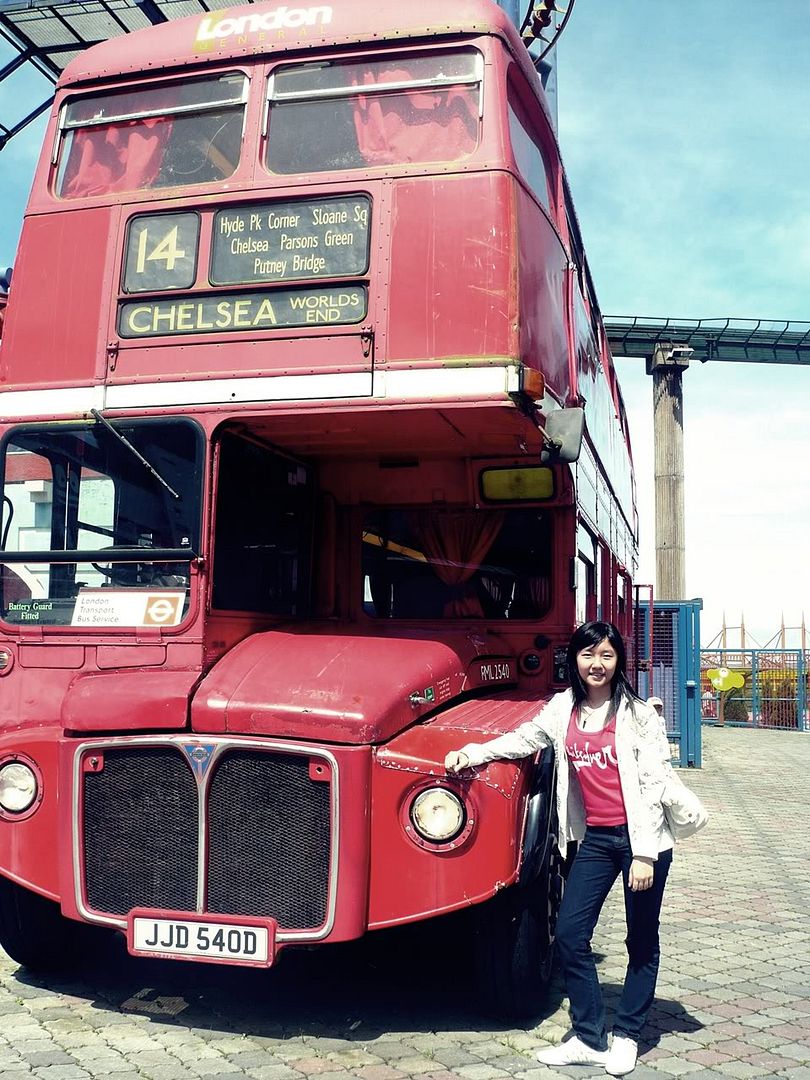 Posing with my London Double-Decker bus.
My jump shot! Almost reached the ground :P
Gimme 5 :P *Children looking at crazy jiejie*
My perfect angle LOL :P
it's still blur wtf.
After all the easy peasy outdoor games, it's time for the indoor games! :D
1st to Archery, then Rock Climbing and Bumper Car! LOL.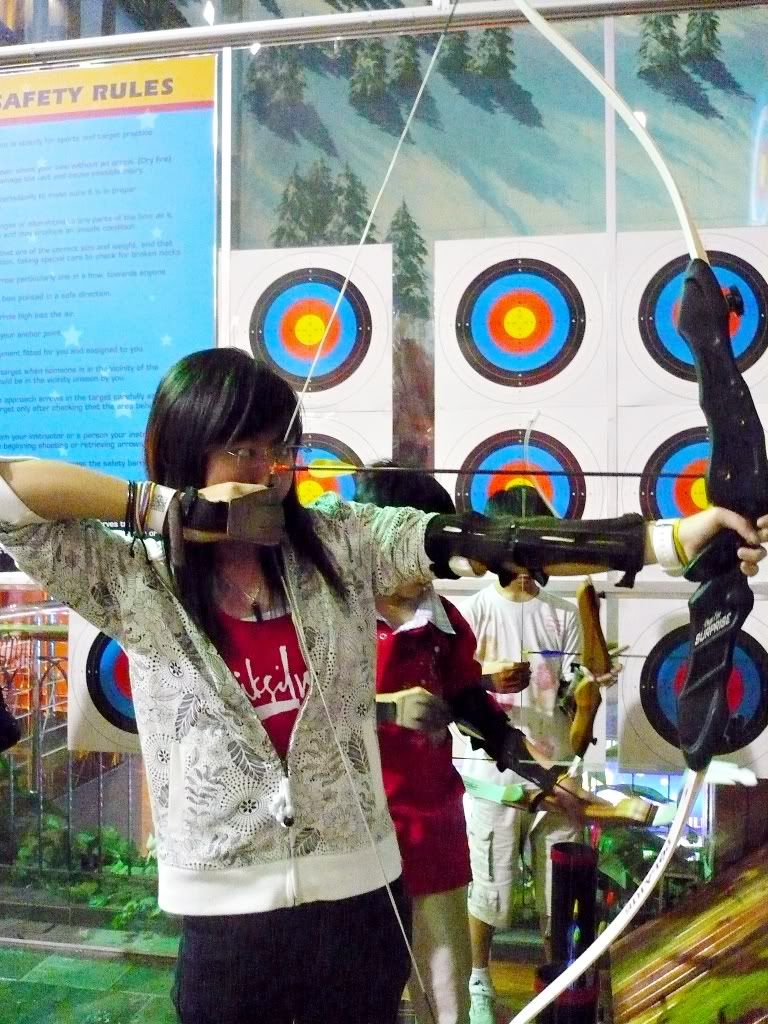 Uiseh! Gaya betul LOLOL!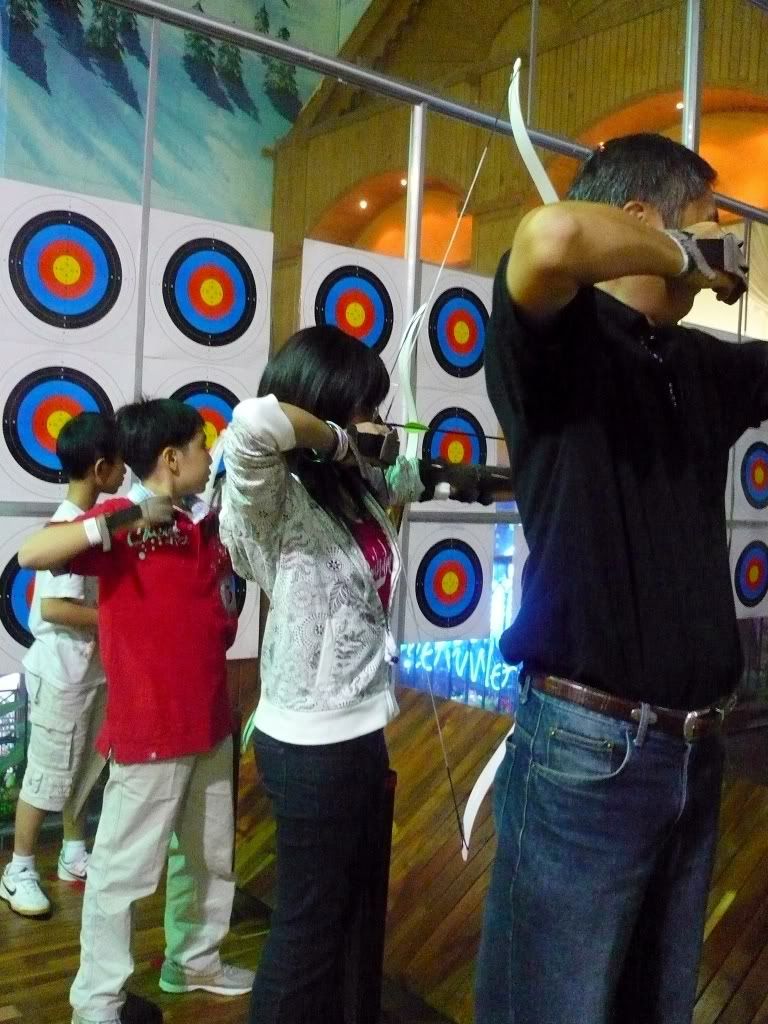 Do Re Mi !
Mi Re Do.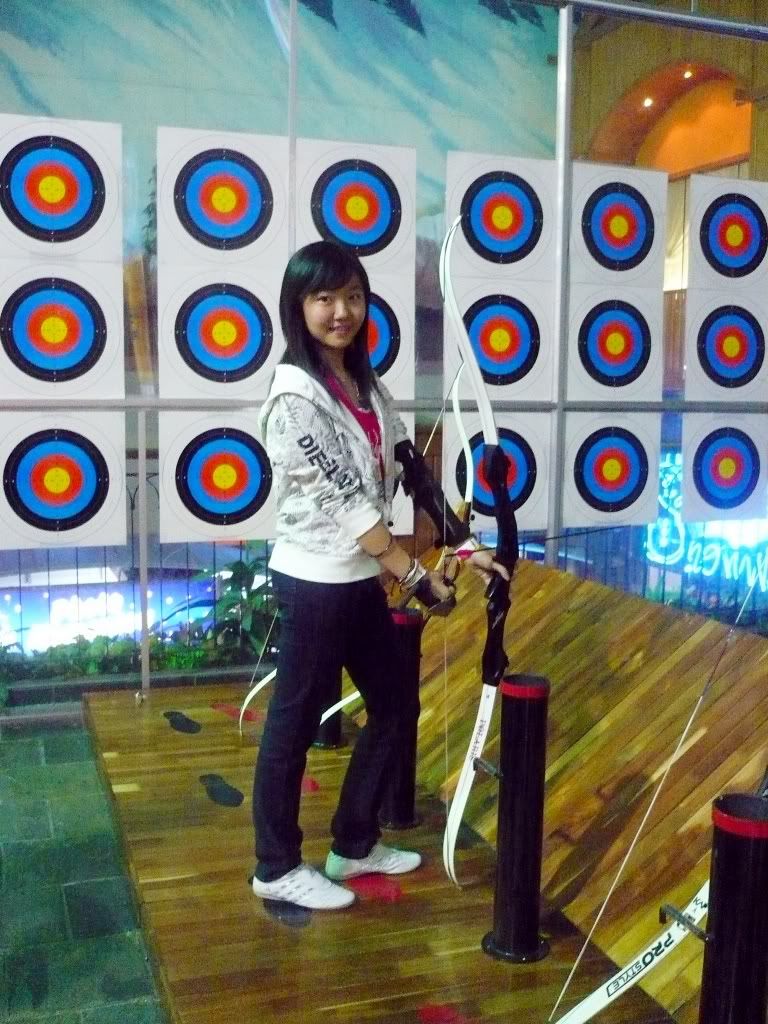 Re! Posing before the LAST arrow! :P
* Archery was okay! But fingers went aching.
and NEXT !
-- Rock Climbing :P
Sheeesh ! I didnt get up wtf.
My area was hard to climb okay! Not much rocks D:
* It wasn't
THAT
easy afterall LOL. Will go for it next time, for now, my left arm aching already.
** RM 4 per drop hmpf! I gave up the half way T_T
*** I bet I'm too heavy or something
**** Should start to
MINUS FAT
now :P
Had dinner in Pizza Hut.
They don't accept my NIE voucher wtheck.
Pizza Hut's service is getting on my nerves.
Maybe I should really boycott Pizza Hut from now on.
No matter where it's located. Hmpf!
Go for Dominos LOL.
Then went to watch the Magic show - DREAMZ at night.
Before that, the white tiger was 1 ruler away from me!
It was in a cage thou.
Sitting in a cable car at night isn't that good.
It's all dark around, with only the lights from the empty cable cars and the sounds of the crickets.
Creepy.
*Bumper car was nice! The whole family lined up thrice to play it. LOL.
** Everyone of us enjoy bumping other cars :P