STUDYING DAYS ARE OVERRRRR !
NO MORE CONSTIPATED LOOK ON FACE WITH BOOKS! lol
Sigh, sorry for not updating :)
Exam's over.
Not really a big thing thou.
Didn't feel as happy as before the exam started lol.
Food trip on Friday was a failure.
I don't feel like elaborating about it.
Keep inside my heart is enough.
No one will understand also.
Pizza Hut in Giant(Puchong) srsly sucks!
How can a WAITER ask us to WAIT back ?!
We already waited for so long.
Bah ! Boycotted it! LOL.
Went Secret recipe for the cakes! Yum ~
Classic Cheesecake and Apple crumble Cheesecake!
It tasted superrr goood can!
Photos in HuiTeng's camera ;)
You want a piece of cake? (Classic Cheesecake!)
Me love cheesecake! 8D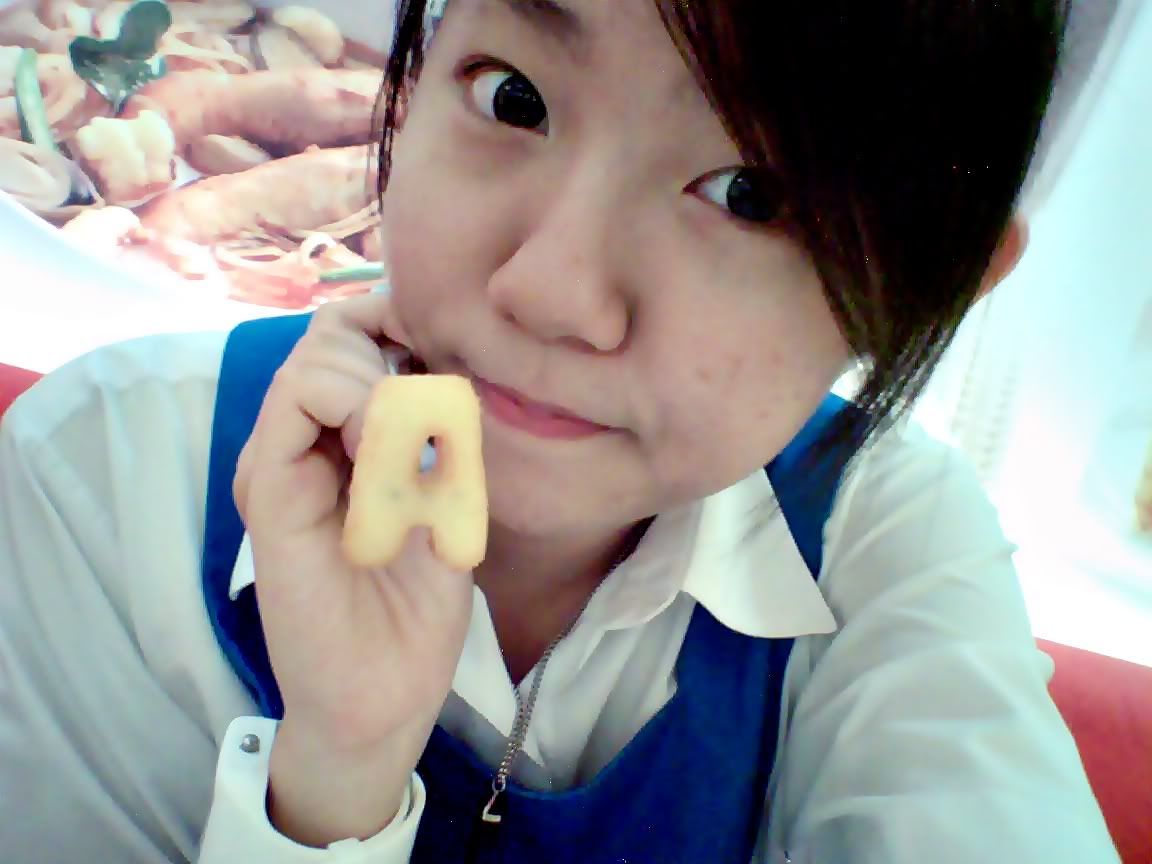 Weeee get A for all the subjects! LOL.
It's Hui Teng Kid's Meal potato fries LOL xD
Ignore mai lame photo quality :)
Went to Sunway the next day.
Had to leave early for appointment.
So, ice skating poof-ed =="
Watched Eagle Eye.
Nice show.
Go watch it ! :)
After movies headed to Sushi Zanmai.
Food was nice !
Service was good :)
Everything was just nice :)
Sushi hunting ! LOL xD To the left, to the left ;) Xiang Min on the right.
Oh ya, the boys were like at the back =="
They walk .. kinda slow ....
Anyway, presenting ...
Sushi Zanmai!
Yours truly and Xiang Min.
I look creepy here ==" or maybe , i always looked creepy =.=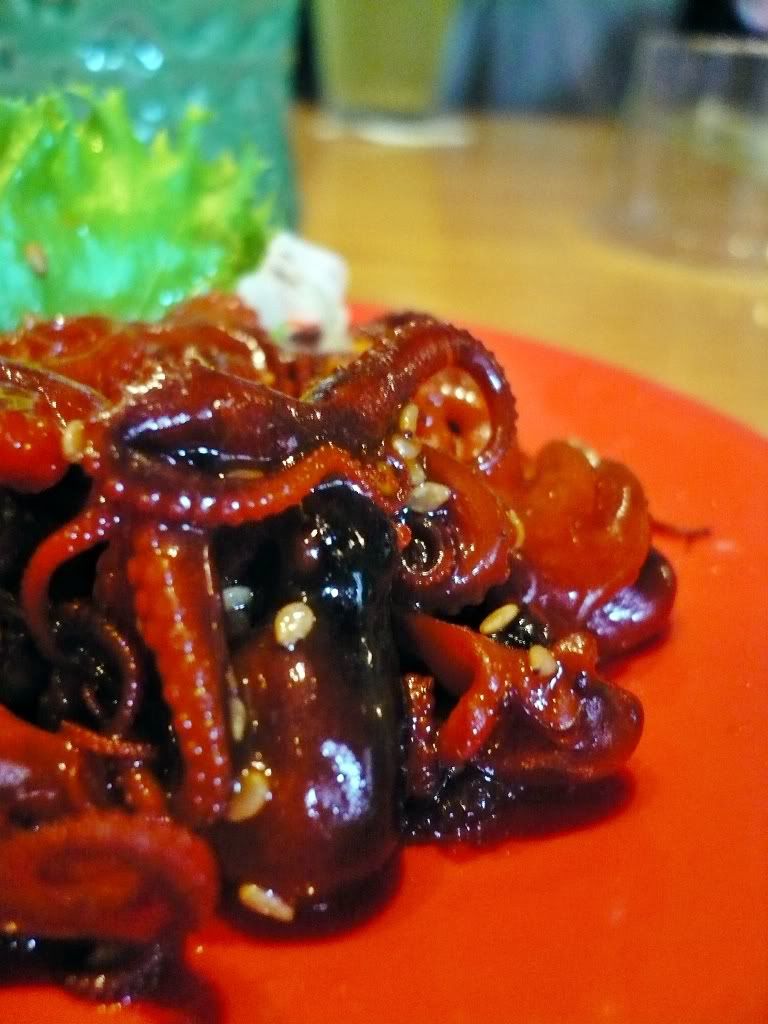 Fancy some cute little octopus? :9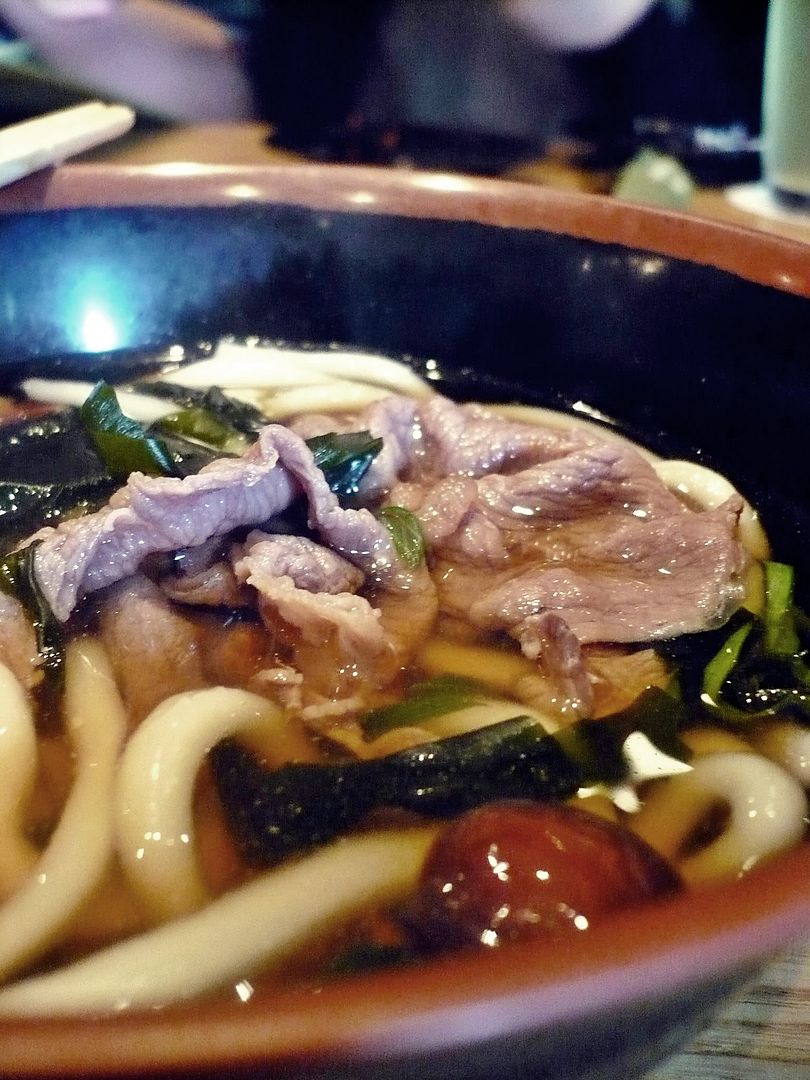 Mai beef udon :)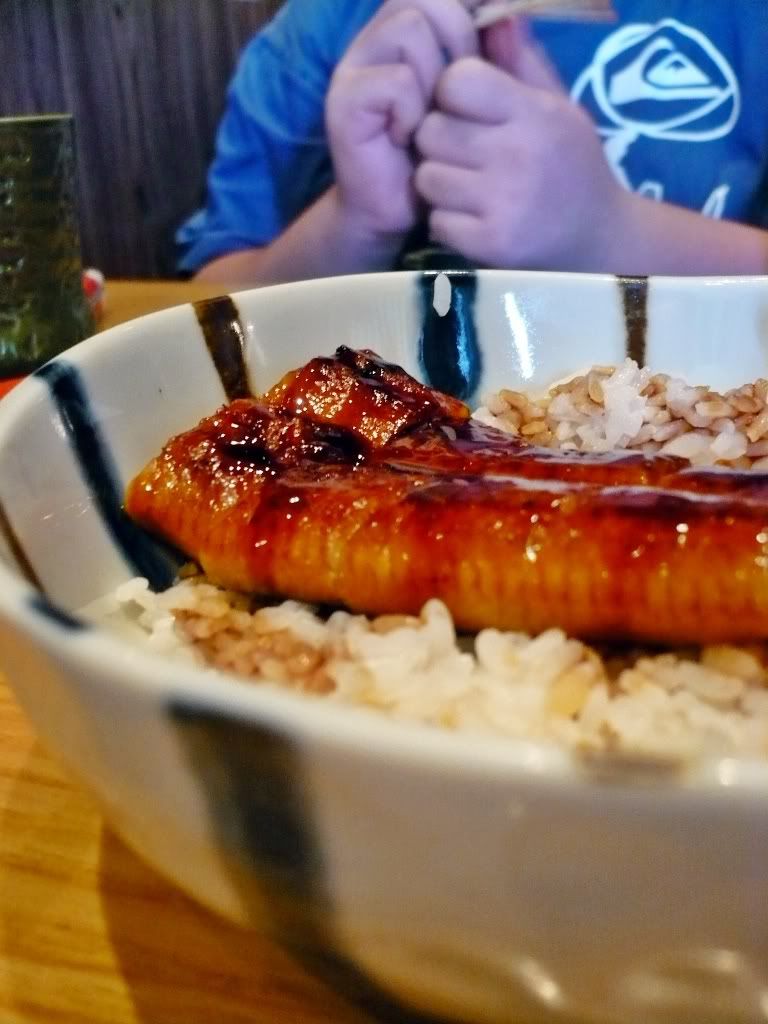 The UNAGI rice .. UNADON .
Then I left earlier.
While waiting for mom, there's this ADONIS thing.
Oh well... the host ...
2007 2nd runner up (duno her name) and Taufu Pok! xD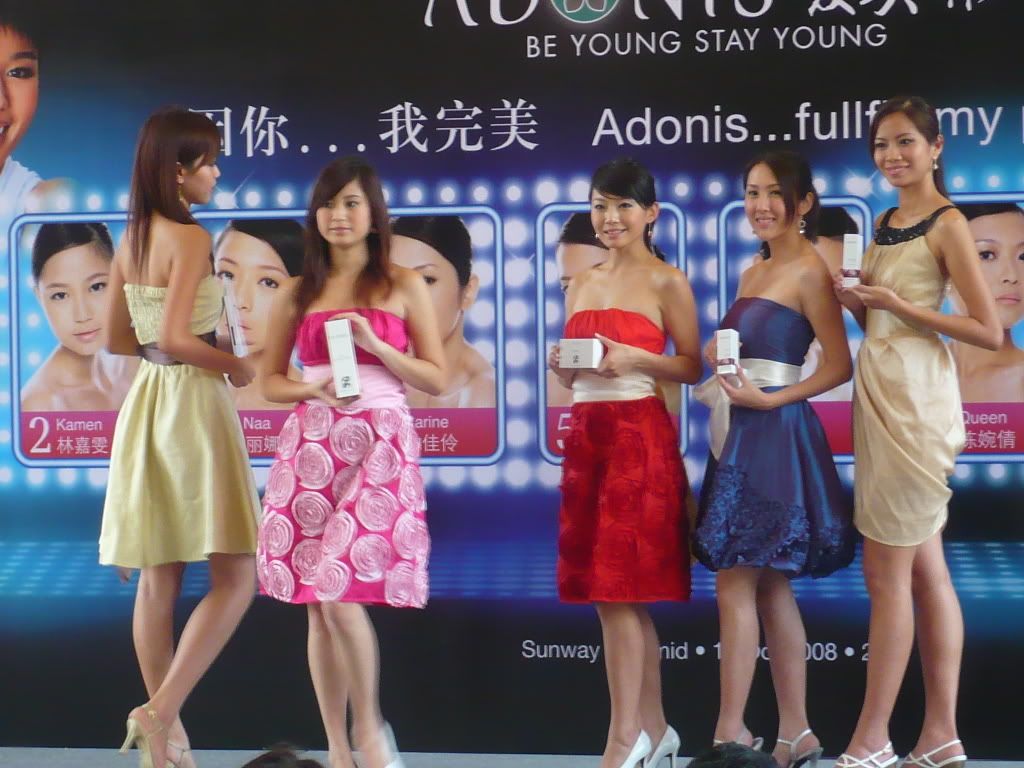 The contestants .. They're DAMN TALL ! Sigh ..
There goes my weekend.
Oh yeah, cut my hair.
Eww, sucks now.
Going to straighten it this Friday!
Then it'll be Miss Flat Head to the trip in Genting =.=
Oh noo ~
But no other time already. Sigh -
Don't complain too much ._.