seventyone.

Mood
: Empty
Song
: Kong Que - Wu Jia Hui
Sadly weekends there's nothing exciting.
Well, maybe there is..... Only 1 or 2 I guess :)
Went KLCC, wanted to go bookfair but it isn't any time for it since I needa rush to OUG again for braces work T_T
So just hang and shop around.
Suddenly...
"AHHHHH!!!" 5 secs. after 5 mins-"*SCREAMS!!!!* 5 secs ._.
So damn loud you know. Like people sitting roller coaster or stuff.
With full of curiousity, I went out, following the sound of screams!! ._.
It was Fahrenheit ._.
Chey :X
Not a big fan of them thou.
and their singing wasn't that good :X
But still. The crowd is like screaming all the way. Or should I say... Cheering? -__-;
Ok lor.. Fahrenheit... Arron Yan is shuai :D ._.
With the host Siaw Hui Min :) She's preeeetay! :P
Then, when they want to leave, Fans were like crazy fans :X
Ohmygosh, they hurried to the escalator and caused some bad damage :(
& I get to see Jiro Wang like...Face to face ._.
But the fans was like damn ganas ._.
Ahdoi. Got hands stretching out wanna touch them.
They were like stuck in the middle of the road with faces like :/
Here's some photos.
Sorry for the BAD QUALITY photos -.-
Forgot bring the camera out -_-;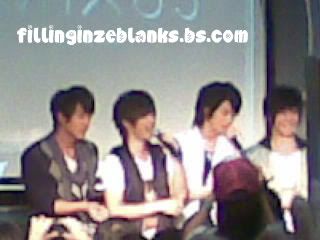 Giving some speech and speaking BM ._. *fans SCREAMS!! (not me :P)
Wu Chun ; Arron Yan ; Calvin ; Jiro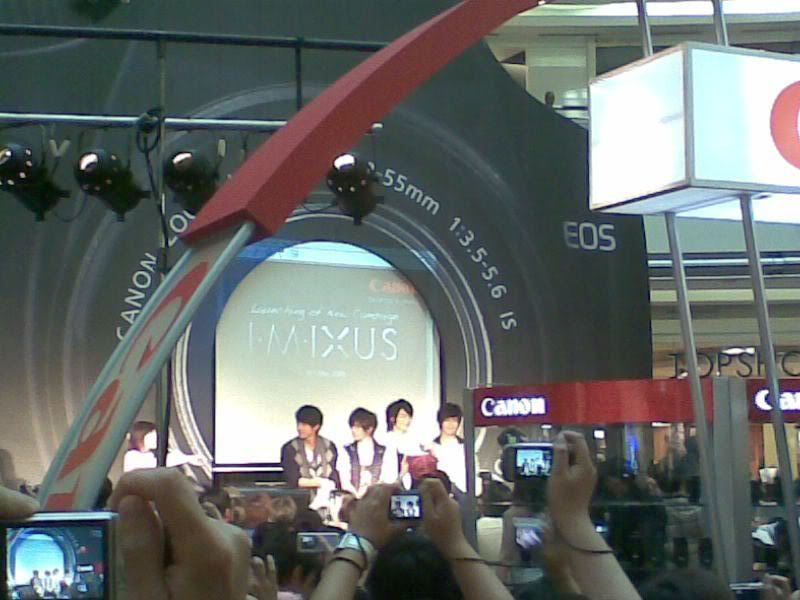 With the host on the left :)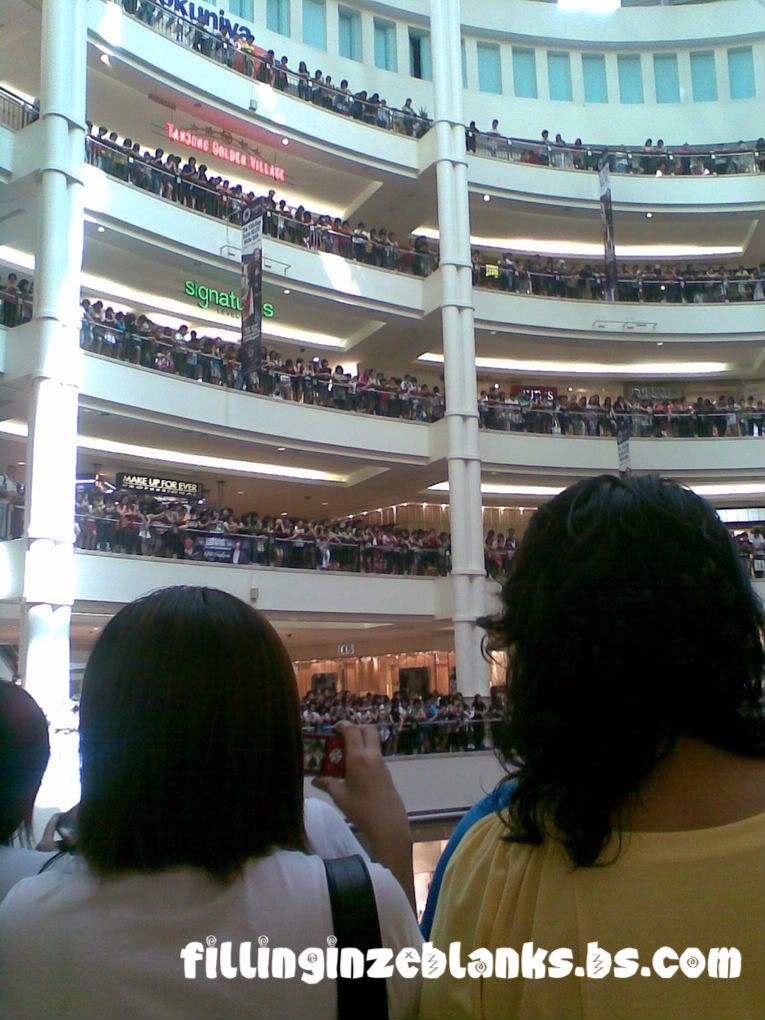 The crowd
Crowd again ._.
Believe or not. This is Jiro Wang's head ._.
Blur cos there was a lot of pushing and stuff.
So I just simply take and move away if not will be smashed :(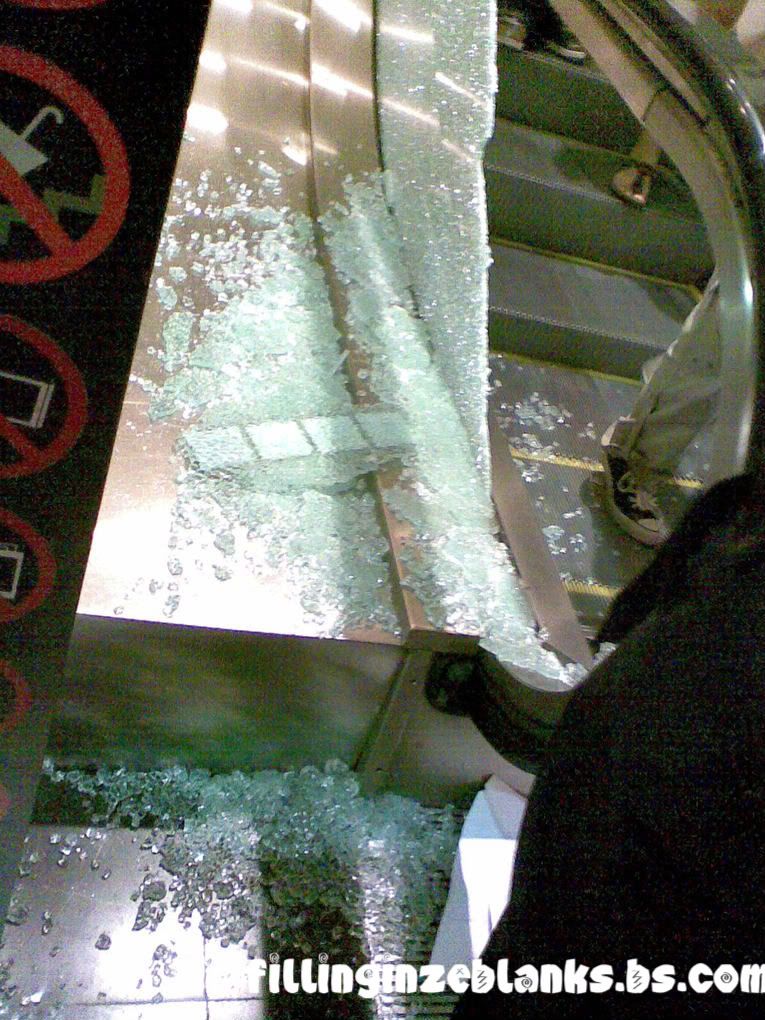 SEE ! Super FANS !! Damn geng lah ._.
I can't believe they can scream so loud lor.
Ok...Maybe fans do scream for their idol.
Idk how to scream actually :X Maybe I must learn :D -.-
Gees, braces damn tight now D:
Anw, holidays' gonna end...this week!!
So fast and yet I think I wasted it..sigh..