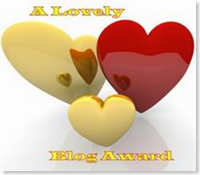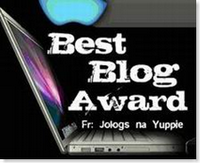 The Lovely Blog Award and The Best Blog Award!
Thanks
Jay
for awarding me not only one, but 2 awards in a row!! :DDD
The rules for these awards are:

To accept the award, post it on your blog together with the name of the person who has granted the award and his/her blog link.
Pass the award to 15 other blogs that you've discovered and think are great! Remember to contact the bloggers to let them know they have been chosen for this award.
Hmm.. it's hard to choose..
So, everyone in my linked list gets the award LOL.
If you see this and feel like posting then post ba! No forcing :D